Reliable Driveway Paving Services in Reading
R. Stanley's Paving is a professional asphalt contractor based in Reading, PA with 25 years of experience. Our licensed contractors provide reliable and quality Driveway Paving in Reading at an affordable price. We offer free quotes and guarantee your satisfaction for any job we do. With 100% US-based operations, you can be sure that your project will be completed on time and to the highest standard. Contact us today to get started!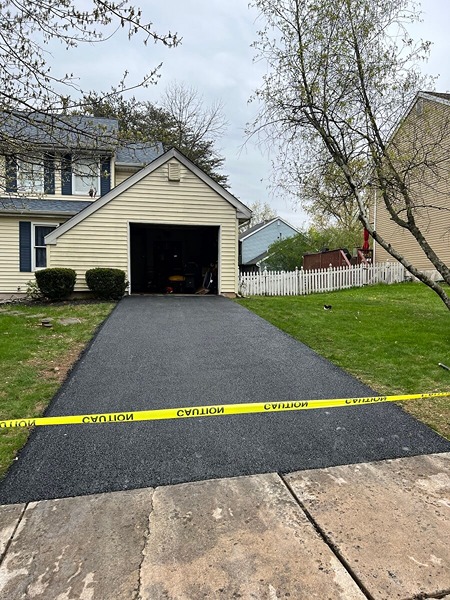 How Can We Help?
At R. Stanley's Paving, we understand the importance of having a reliable and quality driveway that is also affordable. We've been providing driveway paving services in Reading, PA for years and have become experts in our field. With our team of experienced professionals, we can ensure your driveway will look great and last for many years to come. Our commitment to quality workmanship and customer service has made us a trusted name in asphalt contracting. Let us show you why so many customers choose R. Stanley's Paving for their driveway needs!
Get Reliable Driveway Paving with R. Stanley's Paving in Reading, PA!
Are you looking for a reliable asphalt contractor to pave your driveway? Look no further than R. Stanley's Paving in Reading, PA! We provide free quotes and quality work that lasts. With us, you can rest assured that the job will be done right at an affordable price.
Here are just a few of the reasons why you should choose R. Stanley's Paving:
High-quality materials used
Experienced team of professionals
Flexible payment options
Hassle-free project completion
Why Choose
R. Stanley's Paving for Your Driveway Paving Needs?
At R. Stanley's Paving, we understand that you need a driveway that looks great and is also durable enough to withstand the elements over time. That's why we offer our high-quality driveway paving services – to provide an aesthetically pleasing and long-lasting solution for your property.
Our team of experienced professionals has been delivering quality results for years, so you can rest assured that your driveway will be installed correctly and with care. We use only the best materials for each project, ensuring that it will last for many years to come. Plus, our driveway paving services are designed to enhance the curb appeal of your home or business, making it look more attractive and increasing its value. With us, you get the peace of mind of knowing that you're getting professional results at competitive rates.
Improved Aesthetics Through Driveway Paving
When it comes to upgrading your home's exterior, driveway paving is one of the best ways to improve its overall aesthetics. Not only does a freshly paved driveway provide an attractive finish for your property, but it also enhances the curb appeal and adds value to your house. You don't have to settle for dull, cracked concrete or loose gravel – you can choose from various materials that will make your driveway look great.
Paver driveways offer a wide range of design options that are sure to impress any visitor. These come in different colors and styles, giving you plenty of choices for creating a unique look. Whether you want something classic or contemporary, there's a paver style that will fit perfectly with your home's aesthetic. Asphalt driveways are another option if you're looking for a more economical solution. They last longer than other types of driveways and require minimal maintenance.
Regardless of which type of material you choose, driveway paving is an excellent way to upgrade your home's appearance. It's an investment that will pay off immediately as well as long-term, so don't hesitate to get started on your driveway project today!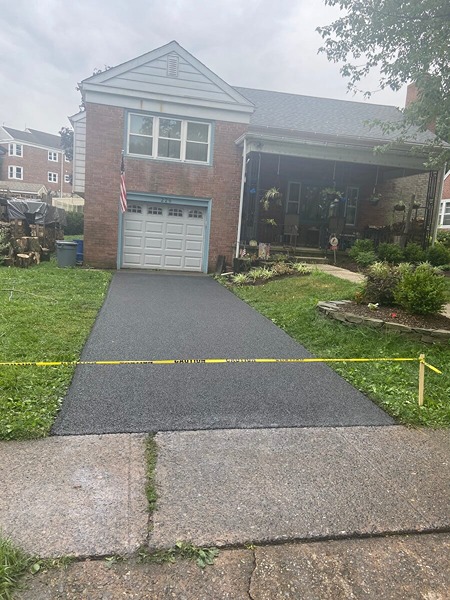 Why is Driveway Paving Important?
Driveway paving is an essential part of any home. Not only does it provide a safe and secure entrance to your property, but it can also add to the overall aesthetic of your home. A well-paved driveway will make coming and going from your home much easier while providing a great first impression to visitors.
At R. Stanley's Paving, we understand how important having a good driveway is. With 25 years of experience in Reading, PA, we have seen firsthand how important asphalt contracting is when it comes to keeping homes looking their best. From repair and maintenance to new installations, our team specializes in all aspects of driveway paving so you know that your driveway is in good hands.
Frequently Asked Questions
How long does driveway paving typically take?
Do you offer free quotes?
Yes, we do! We offer free quotes for all our services.
What type of pavement do you use?
Are you licensed and insured?
Yes, we are. All of our contractors are fully licensed and insured.
Do you guarantee satisfaction?
Absolutely! We guarantee our customers' satisfaction with all of our services.