Efficient Driveway Repair Services in Reading
R. Stanley's Paving offers reliable and efficient Driveway Repair in Reading for customers in Reading, PA. With 25 years of experience and professionally licensed contractors, you can trust us to get the job done right the first time. We're 100% US-based and offer free quotes so you know exactly what you'll be paying before you commit. And as always, we guarantee your satisfaction with every repair job. Contact R. Stanley's today and let our experts handle all your asphalt needs.
Repair Your Driveway with Reliability, Quality, And Efficiency – Call R. Stanley's Paving Today!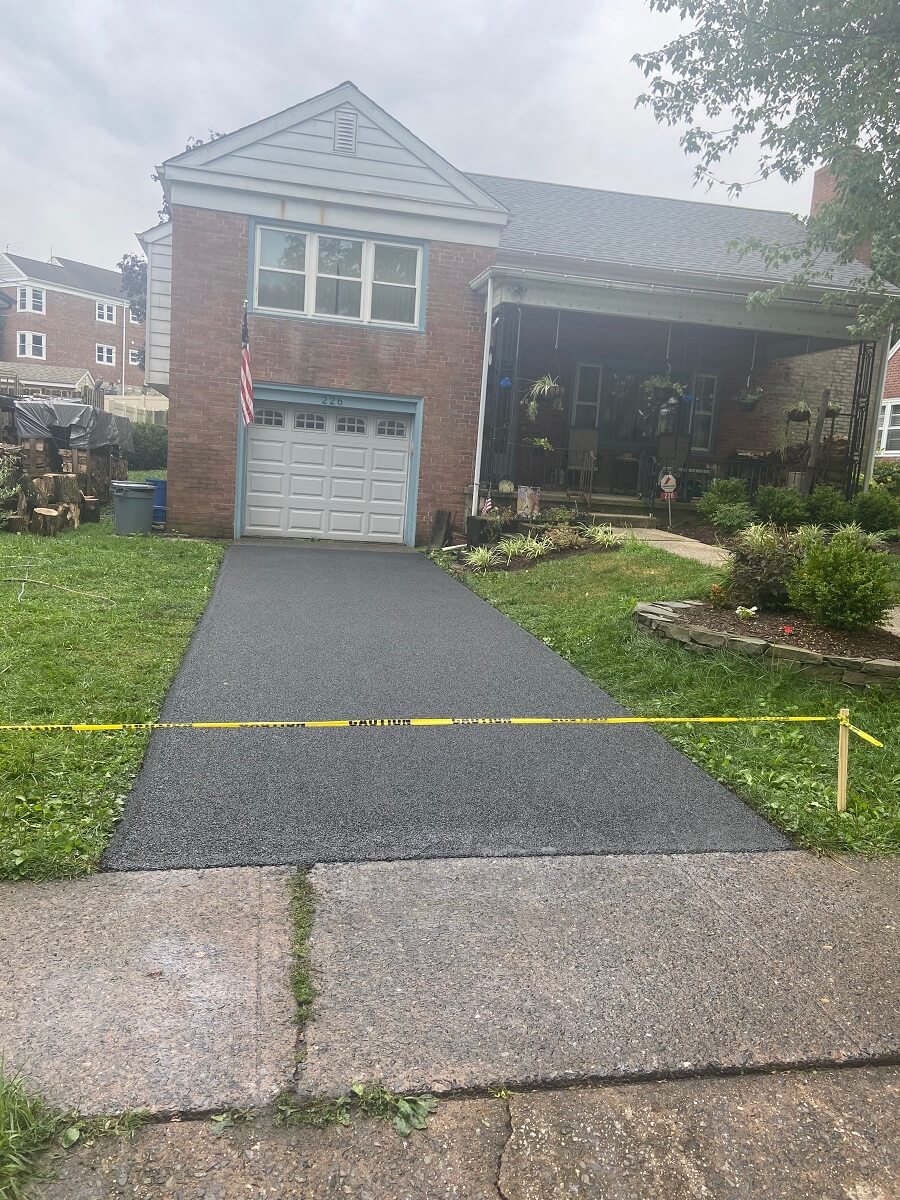 How Can We Help?
At R. Stanley's Paving, we understand how important it is to have a reliable driveway that looks and works great. We provide quality driveway repair services that are efficient and tailored to the specific needs of each customer. Our team of experienced asphalt contractors will assess your driveway and create a plan for repairs that meets all of your requirements. With our expertise in asphalt installation and repair, you can rest assured that your driveway will be repaired quickly and correctly.
Get the Most Efficient Driveway Repair with R. Stanley's Paving in Reading, PA!
Are you looking for a reliable asphalt contractor to take care of your driveway repair needs? Look no further than R. Stanley's Paving! With 25 years of experience and an emphasis on efficiency, they have what it takes to get the job done right.
We can vouch for their professionalism and quality workmanship. Their team is highly skilled and will always strive to exceed your expectations. Plus, they offer competitive rates and always deliver results. Whether you need repairs or replacement services, R. Stanley's Paving has got you covered. Trust them for all your paving needs and enjoy the peace of mind that comes from working with a trusted local business.
Why Choose
R. Stanley's Paving for Your Driveway Repair Needs?
At R. Stanley's Paving, we take pride in the 25 years of experience our professional licensed contractors have to offer. Our commitment to 100% US-based service and free quotes make us a great choice for driveway repair. We guarantee satisfaction with every job and always focus on reliability, quality, and efficiency. So when you need driveway repair done right, choose R. Stanley's Paving!
Fixing Cracks in Your Driveway
Are you noticing cracks in your driveway? You're not alone. Over time, the elements can take their toll on driveways and make them look unsightly or even dangerous. Don't worry though – here's how to fix those pesky cracks quickly and easily!
First of all, it's important to clean out the crack before doing any repair work. Make sure you remove rocks, dirt, weeds, and anything else that may be clogging up the space. Once it's cleared out, use a wire brush to smooth the edges of the crack. This will help provide a better foundation for the patchwork material.
The next step is to fill the crack with an asphalt-based sealant. This will help prevent further damage from the elements, as well as keep the crack from spreading further. Be sure to apply the sealant generously so that it completely fills the gap. After applying the sealant, use a trowel to level the surface and ensure everything looks nice and even.
Finally, wait for the sealant to dry. Depending on temperature and humidity, this could take anywhere between 24 and 48 hours. Once the sealant has dried, your driveway should look much better than before. With some patience and care, you can have your driveway looking like new again!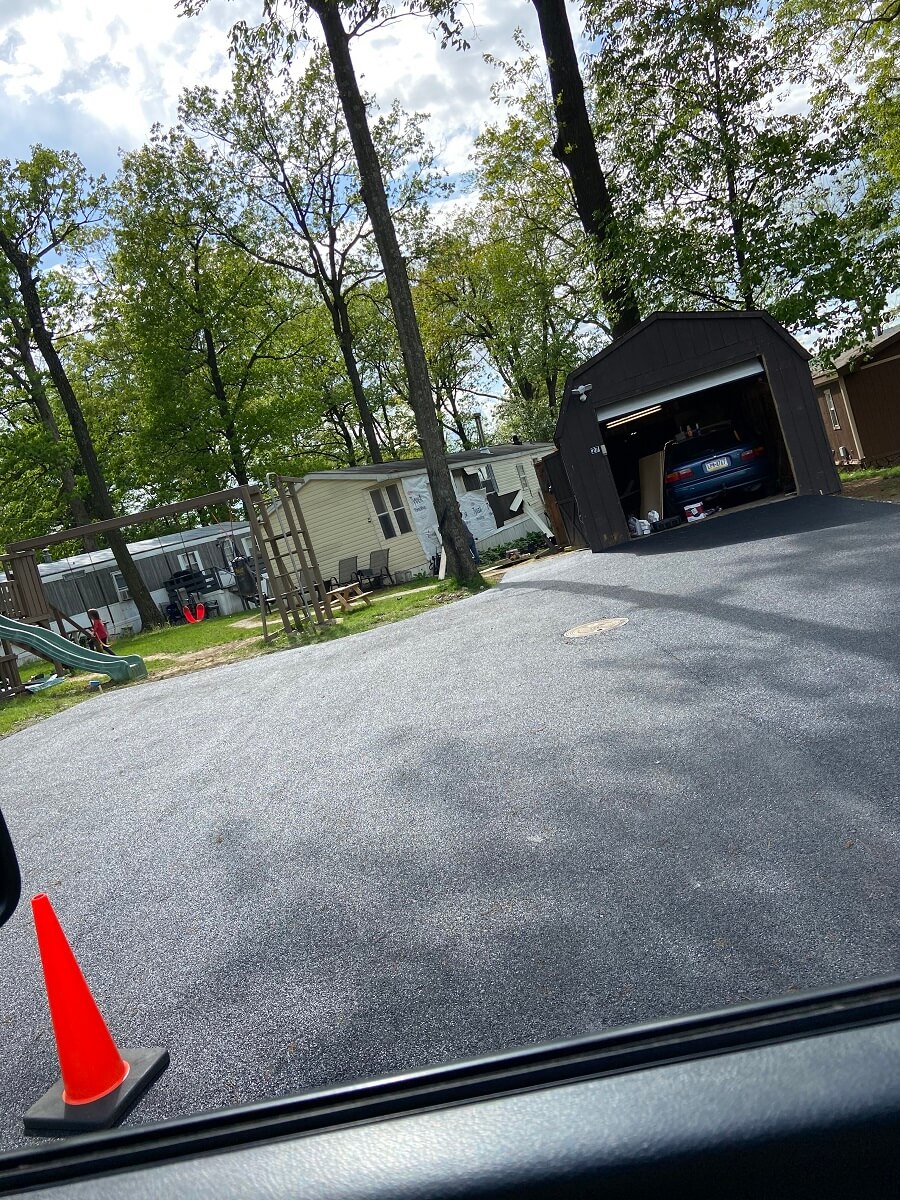 Keep Your Driveway in Top Shape with R. Stanley's Paving!
Having a well-maintained driveway is essential for any home or business owner. Not only will it look great and provide you with an efficient way to get around, but it'll also add value to your property. That's why we at R. Stanley's Paving are dedicated to providing quality asphalt services that can keep your driveway looking its best!
We specialize in repairing driveways of all sizes, from small residential lots to large commercial properties. Our skilled team has years of experience working with asphalt so you can rest assured that the job will be done right. We use high-quality materials and techniques to ensure lasting results, and our satisfaction guarantee ensures your complete peace of mind. Get in touch with us today to learn more about how we can help restore your driveway – no matter the size or condition.
Get eco-friendly driveway repair with a lifetime guarantee!
We understand the importance of protecting our planet, which is why we are so proud to offer R. Stanley's Paving's driveway repair services. Our experienced team uses only the highest quality eco-friendly materials and provides a lifetime guarantee for their workmanship. When you choose our service, you can rest assured knowing that:
You're helping to create a cleaner environment by using sustainable materials.
Your driveway will be repaired to your exact specifications.
The repairs will last a lifetime thanks to our unbeatable guarantee.
Don't settle for less when it comes to repairing your driveway – let us do the job right the first time!
Frequently Asked Questions
How can we be sure that our driveway repair will be done right?
We guarantee our work! Our professional licensed contractors have 25 years of experience, so you can trust that your
driveway repair
will be done right the first time.
How long will our driveway repair take?
We work efficiently and strive to finish the job as quickly as possible. Typically,
driveway repair
takes a day or two, depending on the size and condition of the driveway.
Are you a US-based company?
Yes! We are proud to be 100% US-based.
What guarantee do we have that our driveway repair will last?
We use the highest quality materials and take the time to do the job right so that you can be sure your
driveway repair
will last for years to come.
Do you offer free quotes?
Yes, absolutely! We are happy to provide free quotes for your driveway repair.