Reliable Commercial Paving Services in Laureldale
R. Stanley's Paving is an experienced asphalt contractor offering commercial paving in Laureldale, PA and the surrounding area. With 25 years of experience and professional licensed contractors, we guarantee reliable, durable results that are sure to meet your satisfaction. Our team provides 100% US based materials and offers free quotes for all of our services. Whether you need a new driveway or parking lot, R. Stanley's Paving has the expertise to get the job done right. Contact us today for more information about our commercial paving services!
Pave the Way to a Professional Finish – Call R. Stanley's Paving Today!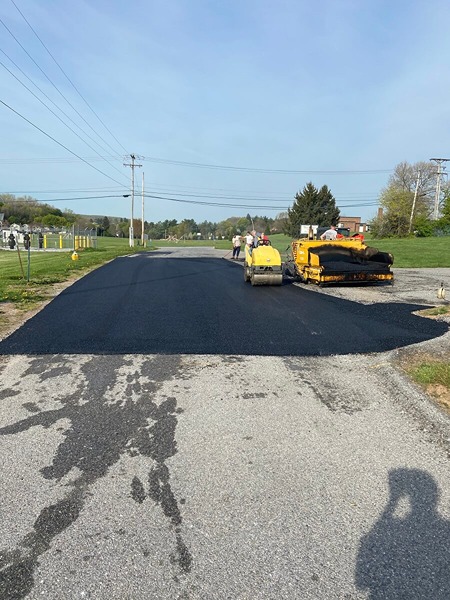 How Can We Help?
We at R. Stanley's Paving understand how important it is for businesses to have reliable, durable paving that looks professional and makes a great impression. That's why we offer commercial paving services designed to meet the needs of businesses large and small. From asphalt installation and repair to sealcoating and line striping, we've got you covered! Our experienced team has the knowledge and expertise to get your job done quickly and efficiently—so you can focus on running your business without worrying about your parking lot or driveway.
Get Reliable Commercial Paving with R. Stanley's Paving in Laureldale, PA
Are you looking for reliable commercial paving services? Look no further than R. Stanley's Paving in Laureldale, PA. As professional licensed contractors, we specialize in providing quality asphalt work that meets all safety and industry standards. We understand the importance of getting the job done right, so our team is dedicated to ensuring that each project is completed on time and within budget. Our experienced staff will work closely with you to ensure your needs are met and that your expectations are exceeded. With years of experience in the industry, R. Stanley's Paving can provide you with the highest level of service and expertise available. Whether you need a minor repair or a major overhaul, our team has the skill and knowledge necessary to get the job done quickly and efficiently. Let us put our expertise to work for you today and give your business the reliable commercial paving it deserves.
Why Choose
R. Stanley's Paving for Your Commercial Paving Needs?
We know that keeping your business safe is a top priority, which is why we offer professional commercial paving services. Whether you need asphalt for parking lots, driveways, or pathways, our team of experts has the experience and knowledge to provide high-quality solutions. With our durable materials and reliable installation process, you can trust that your surfaces will be level and free from tripping hazards.
Our services are designed to ensure long-lasting results and make sure your property looks great. We understand how important it is to maintain an attractive space for customers and employees alike, so we take pride in providing impeccable service. Our experienced professionals guarantee the job will be done right the first time, without any messes or disruptions. Investing in commercial paving is a cost-effective way to keep your property looking its best while ensuring everyone's safety.
Safety, Efficiency, and Durability: The Benefits of Commercial Paving
When it comes to commercial paving projects, safety, efficiency, and durability are some of the most important concerns. As a business owner or property manager, you want to ensure that any construction project is completed properly and safely for pedestrians, workers, and vehicles alike. Additionally, you'll need an efficient process so your operations aren't disrupted for too long and durable asphalt that will last for years to come.
Safety should always be paramount when it comes to commercial paving projects. It's essential to work with experienced professionals who understand proper installation techniques and use quality materials. This helps reduce the risk of accidents and potential liabilities. The right contractor can also mitigate risks by taking precautions such as installing warning signs around the work area and scheduling certain activities during off-peak hours.
Efficiency is an equally important factor in commercial paving projects. You want to minimize downtime while ensuring the job gets done correctly. Experienced contractors understand how to plan and coordinate all aspects of the project so they can finish quickly without sacrificing quality. They also have access to specialized equipment like pavers and rollers which help speed up the job and make less mess.
Durability is key for commercial paving projects since this type of pavement must withstand heavy foot traffic, vehicle traffic, weather extremes, and other environmental factors. Professional contractors carefully select materials, blend asphalt mixtures, and follow best practices for installation to ensure long-lasting results. With the right mix of aggregate, binder, and sand, you can enjoy a smooth surface that resists cracking, crumbling, and potholes.
Overall, safety, efficiency, and durability are essential components of successful commercial paving projects. When selecting a contractor, make sure they have experience in delivering these three benefits and a track record of satisfied customers.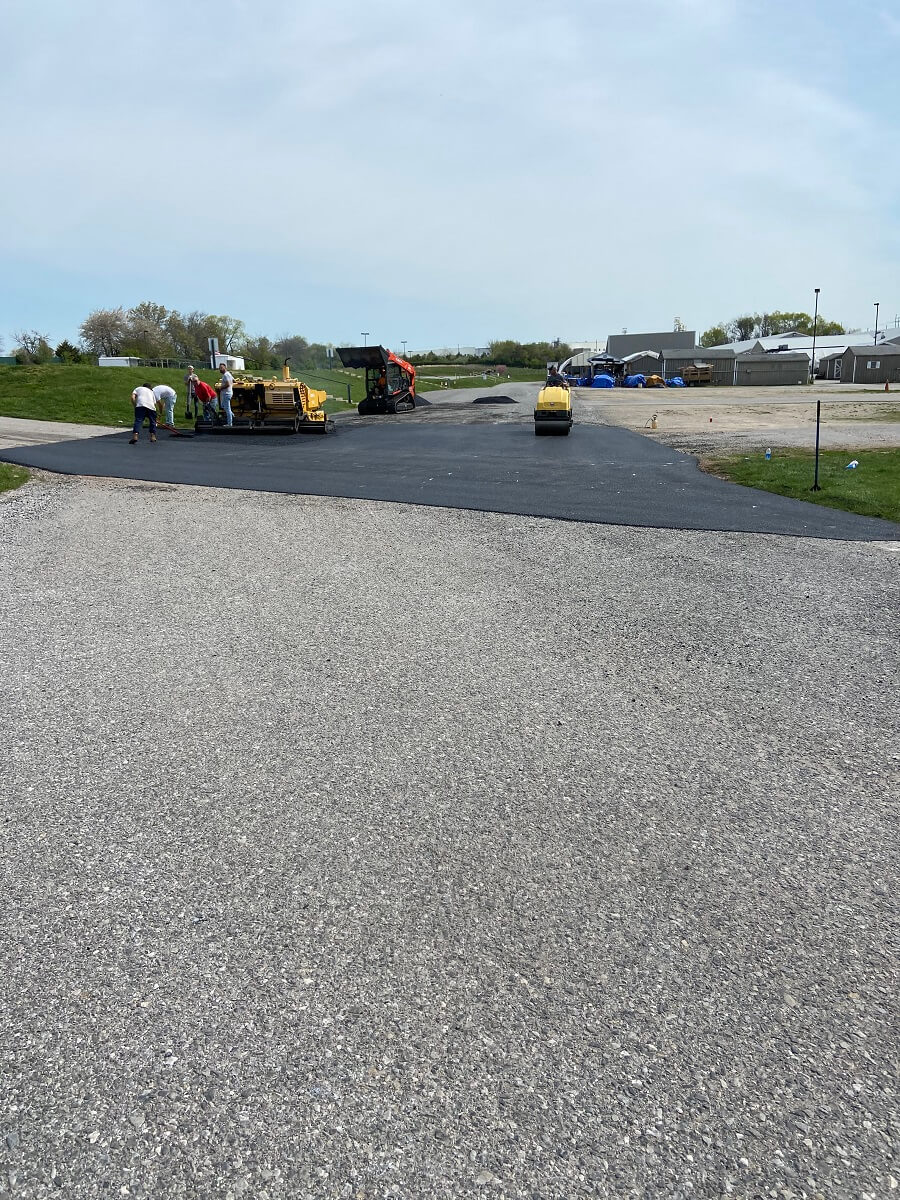 Why is Commercial Paving Important?
When it comes to commercial paving, there's no denying that it plays an important role in keeping businesses running smoothly. From parking lots and driveways to pathways and sidewalks, having a safe, quality surface is essential for any business. Not only does this provide a better experience for customers, but also creates a sense of professionalism and reliability.
At R. Stanley's Paving, we understand the importance of commercial paving. We specialize in asphalt construction services and have been providing top-notch pavement solutions since 1989. Our team of experienced professionals will ensure your project is completed to the highest standards and on schedule. Whether you need repairs, replacements or something new entirely, our skilled technicians will get the job done right. You can trust us to take care of all your commercial paving needs.
Frequently Asked Questions
What kind of commercial paving do you offer?
We offer a variety of
commercial paving
services, including asphalt paving, sealcoating, crack filling, and line striping.
How long have you been in business?
We've been in business for 25 years.
Are your contractors licensed?
Yes, all of our contractors are professionally licensed.
Do you offer free quotes?
Yes, we offer free quotes for all of our services.
What are your core values?
Our core values are reliability, durability, and professionalism.