Paving Companies In Pa: Local Providers Of Quality Paving Services
Asphalt paving is an important component of maintaining a safe and attractive environment.
Paving companies in PA provide a range of quality paving services to meet the needs of both residential and commercial customers.
This article provides an overview of the various aspects of asphalt paving services offered by local providers in Pennsylvania.
The services provided by these companies include asphalt patching and repair, installation of new asphalt surfaces, sealcoating, resurfacing, crack filling, striping, pothole repair and more.
By using the latest technologies and materials available in the industry, these companies are able to deliver superior results that ensure long-lasting protection for driveways, sidewalks and other paved surfaces.
Additionally, local paving companies provide complimentary consultations to discuss design options and cost estimates for any project.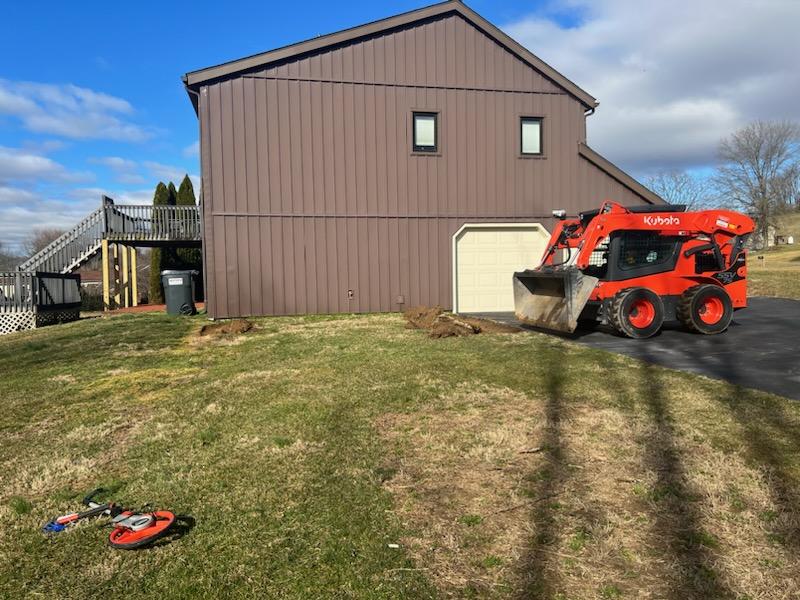 Asphalt Patching And Repair
Since the dawn of time, asphalt has been a critical component in paving services. Used to establish roads, parking lots, and various other surfaces, asphalt is a key part of any quality paving job. As such, it is essential for paving contractors to understand their craft when it comes to asphalt patching and repair.
The heart of any successful asphalt patching or repair job lies in the preparation. This begins with selecting the right materials for the project at hand. For instance, cold-mix asphalt can be used for small repairs in colder temperatures and hot-mix asphalt should be used for larger repairs that require more stability. Furthermore, contractors must be aware of the surrounding environment and select material accordingly; certain environmental conditions may require alternative materials than what is typically used.
Once materials have been selected, they must be applied properly; too little or too much may cause issues down the line. Additionally, proper compaction techniques are necessary during the installation process; if not done correctly cracks or other damage may occur due to improper settling of the material.
With careful consideration of these details during installation projects, as well as routine maintenance after completion, contractors can ensure that their work stands up to even the harshest conditions.
Moving forward with paving services requires a mastery of installation techniques for new asphalt surfaces; this includes understanding how to create smooth transitions between existing surfaces and new ones as well as handling challenging terrain like hills and curves.
Installation Of New Asphalt Surfaces
Asphalt patching and repair is an essential part of any asphalt paving maintenance program. As a professional asphalt paving contractor, we are dedicated to providing the highest quality services for our customers. Our experienced team of professionals uses specialized materials and techniques to ensure that asphalt patching and repair is done correctly the first time.
The installation of new asphalt surfaces requires skill and experience as well. For new construction projects, our team of professionals utilizes specialized equipment, high-grade materials, and modern technology to ensure proper installation procedures are followed.
We understand that proper installation is the key to a lasting asphalt surface that will stand up to heavy traffic and extreme weather conditions.
We are well equipped to handle all your asphalt paving needs including sealcoating, resurfacing, crack filling and more. Our experienced staff knows how to properly install each type of pavement so it works with the existing surface for a seamless look.
With years in the business, we guarantee satisfaction with any project we take on from start to finish.
Sealcoating, Resurfacing And Crack Filling
Sealcoating is a process used to protect asphalt from the elements and extend its life. It involves applying a layer of sealer to the pavement surface which acts as a barrier against water, oil, and other substances that can damage asphalt. Sealcoat also provides an attractive finish. Sealcoating should be done every two to three years for optimal results.
Resurfacing is another option for protecting asphalt surfaces. This process involves removing the top layer of pavement and replacing it with fresh asphalt. Resurfacing can be used to repair cracks and potholes, or to make an existing pavement smoother and more uniform in appearance. It is typically completed with a sealer application afterwards, ensuring both an aesthetically pleasing look and long-term protection from the elements.
Crack filling is an important part of any preventative maintenance plan for asphalt paving. Small cracks can be filled with hot rubberized sealant, while larger openings may require cold pour filler or patching material. Filling cracks promptly helps prevent further damage and keeps your pavement looking great.
Striping, pothole repair, and other services are important tools that help preserve the longevity of any asphalt surface. Effective maintenance plans incorporate all these techniques in order to ensure a safe and attractive surface for years to come.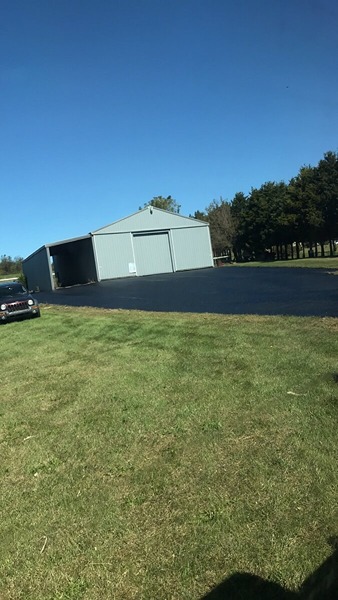 Striping, Pothole Repair And Other Services
The art of asphalt paving requires expertise and experience. As a leading provider of professional paving services, our team of experienced contractors is committed to delivering exceptional results.
We specialize in striping, pothole repair and other related services to ensure your pavement looks great and lasts for years. At the start of every project, our team of professionals assesses the area to determine the best approach to achieve the desired outcome.
We utilize modern technology and advanced techniques that are designed to provide durability and longevity while maintaining safety standards. Our aim is to complete the job with minimal disruption while meeting all customer expectations.
We understand that each job is unique, which is why we offer complimentary consultations and design options tailored specifically for each project. Our goal is to ensure that each customer receives an experience that exceeds their expectations.
With our knowledge and expertise, you can be confident that your project will be completed with precision and accuracy.
Complimentary Consultations And Design Options
For those seeking an asphalt paving contractor, it is important to have access to a multitude of services and design options. In addition to striping and pothole repair, our company offers a range of complimentary services that can help bring your project to life:
Customized solutions tailored to meet your needs
Professional consultations with experienced contractors
Detailed estimates for all aspects of the job
Assistance in designing unique paving solutions
Advice on selecting the highest quality materials for any budget
We understand how important it is to build a lasting relationship with our customers. That's why we are dedicated to providing the best possible service for each and every job. Our team will work hard to provide you with quality craftsmanship that stands up over time. We take pride in helping you create the perfect paving solution for your home or business while making sure all your questions are answered along the way.
Conclusion
Asphalt paving is an important part of maintaining a property's appearance and value. It's essential to select a contractor that offers quality services and reliable warranties.
By researching local providers of asphalt paving, you can ensure the job is done right and your investment is protected. Alluding to the questions posed earlier, consider the timeline, price, and additional services available when choosing a provider.
With access to quality materials and skilled professionals, you can rest assured that your driveway or parking lot will look great for years to come. Paving companies in PA are dedicated to providing superior services at competitive costs, allowing you to enjoy the benefits of asphalt paving with confidence.
Frequently Asked Questions
How Long Does An Asphalt Paving Job Typically Take To Complete?
Asphalt paving jobs can be a lengthy process, but the results are well worth it.
Typically, the job will take anywhere from one to three days depending on the size of the project and the complexity of the work.
If it's just a small patch job that needs to be completed, then it won't take nearly as long as if an entire driveway or parking lot were being paved.
However, no matter how big or small the job is, experienced asphalt paving contractors will always strive to complete it in a timely manner with quality results.
What Is The Cost Difference Between Asphalt And Concrete Paving?
Asphalt and concrete paving are two popular materials for
paving projects
and require different amounts of time to complete as well as varying levels of cost.
Asphalt is typically more affordable than concrete, but the costs can vary depending on the size, scope, and complexity of the project. On average, asphalt will cost around $2-$4 per square foot while concrete will usually range from $3-$10 per square foot or higher.
Additionally, asphalt can usually be completed in a shorter amount of time than concrete due to quicker drying times and easier installation procedures.
Are There Any Warranties Offered With The Services?
Asphalt paving contractors typically offer warranties on their services. These warranties vary depending on the nature of the job, as well as the contractor.
Most warranties cover material defects and workmanship that leads to premature failure of the pavement structure. Generally, these warranties will last for one to three years, though longer terms may be available in certain circumstances.
Customers should inquire about any warranty options with their asphalt paving contractor prior to beginning any project.
How Often Should I Have My Asphalt Resurfaced?
Asphalt resurfacing is an important part of maintaining an asphalt surface and should be done periodically in order to prolong the life of the surface.
Generally, it is recommended that asphalt surfaces be resurfaced every three to five years. The frequency may vary depending on the local climate, traffic volume, and other environmental factors.
Resurfacing involves removing the existing layer of asphalt and replacing it with a new layer. This process helps to seal any cracks or holes in the existing surface and can help prevent future damage.
Are There Any Additional Services Available From The Paving Company?
Asphalt paving contractors provide services that are as diverse and varied as the asphalt surfaces they tend to. From simple repairs to complex projects like resurfacing, a reputable contractor can be likened to a master craftsman when it comes to their quality of work.
In addition to traditional services, many asphalt paving companies offer additional services such as sealcoating, crack filling, and line striping – all designed with the same focus on excellence in mind.
With these options available, your contractor can help you create a customized plan for your particular needs.