Asphalt Driveways Company: Specialists In Durable And Attractive Driveways
Asphalt Driveways Company specializes in providing durable and attractive driveways to residential and commercial customers. With years of experience in the industry, Asphalt Driveways Company is a leading asphalt paving contractor that provides high-quality services and products to ensure a long-lasting driveway.
Asphalt Driveways Company utilizes the latest technology and techniques to provide its clients with reliable results. The company offers a wide range of services including installation, repair, maintenance, and resurfacing of driveways as well as other related services.
Customers can expect high-grade materials and expertise from Asphalt Driveways Company, making it an ideal choice for anyone looking to install a durable and attractive driveway.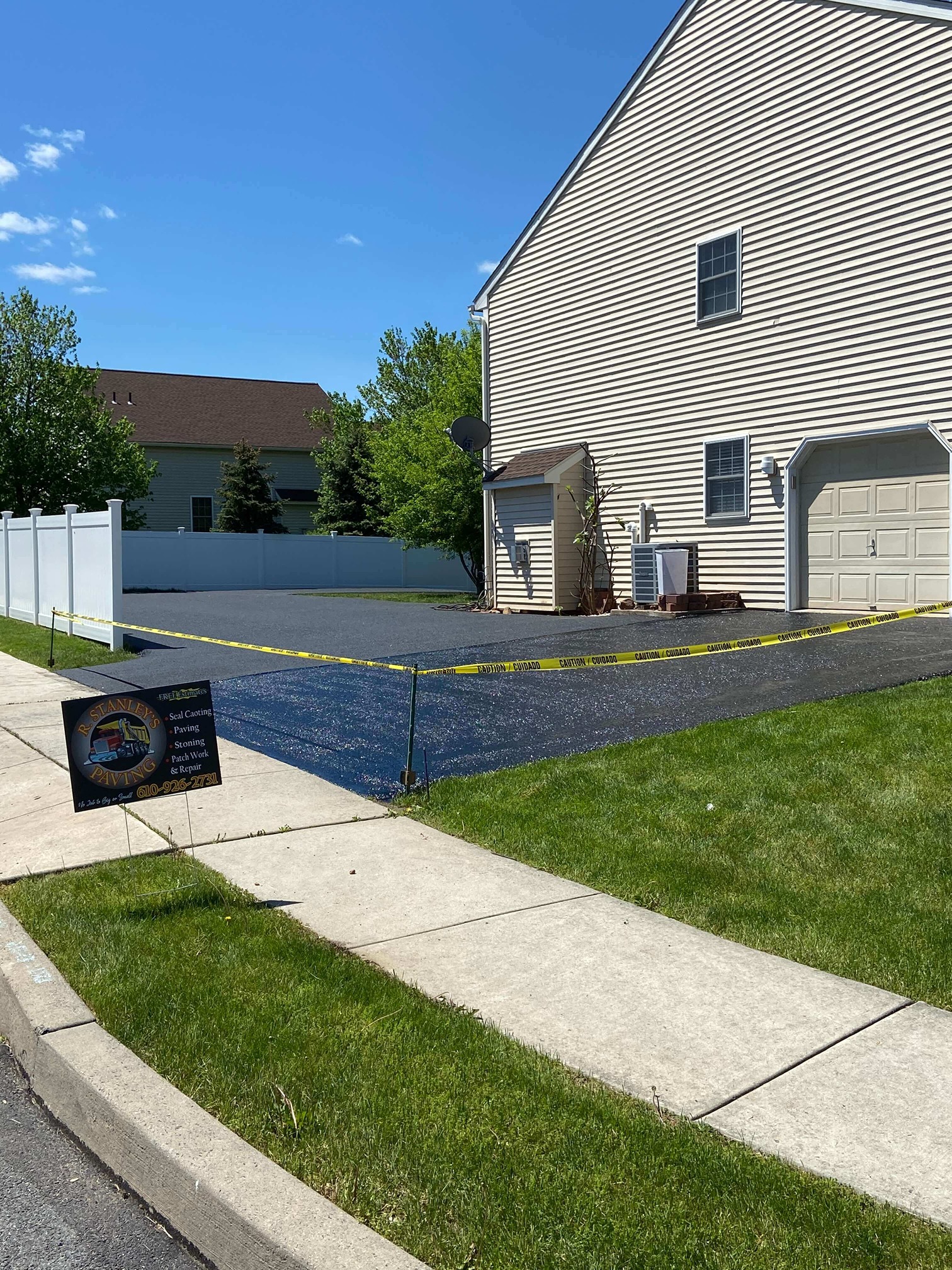 Installation Services
Asphalt driveways are a great way to add value and appeal to any property. It is important to have them installed properly in order to ensure long-term performance.
As an experienced asphalt paving contractor, our team of professionals can provide effective installation services for your driveway or other asphalt surfaces. Our comprehensive services include the preparation and installation of all necessary components, including base material, subgrade fabric, and the asphalt itself.
We take pride in our attention to detail and use only top-level materials that ensure a durable job. To guarantee the best results possible, we use a combination of modern technologies and traditional methods that have been proven over time.
Once the installation process has been completed, an additional layer of sealcoating can be applied for even more protection against weather damage and wear and tear. This will help keep your pavement looking attractive for years to come, allowing you to enjoy its benefits without worry or hassle.
From start to finish, our team will work closely with you every step of the way to ensure your satisfaction with the finished product. With our experience and dedication to quality workmanship, you can trust us with your asphalt driveway installation needs.
The next step is ensuring proper repair and maintenance of your asphalt surfaces so they remain in good condition for years to come.
Repair And Maintenance Services
Asphalt driveways are lauded for their durability and attractive appearance. However, over time, exposure to the elements can cause wear and tear that may require periodic maintenance and repairs.
At Asphalt Driveways Company, we understand the importance of taking proper care of your investment in an asphalt driveway. That is why we offer comprehensive repair and maintenance services to extend the life of your driveway.
Our repair and maintenance services include filling cracks, pothole patching, seal coating, resurfacing, and re-grading. Our skilled professionals use only high-quality materials to ensure a long-lasting fix that will keep your driveway looking great for years to come.
We also provide preventative maintenance such as regularly scheduled inspections to identify any potential problems before they become costly repairs.
At Asphalt Driveways Company, we strive to provide our customers with top quality workmanship at competitive prices. To help maintain your asphalt driveway in peak condition over its lifespan, contact our experienced technicians today for more information about our repair and maintenance services.
With our expertise you can be sure that your asphalt driveway will look great with minimal effort on your part.
Resurfacing is a great way to update the look of an existing asphalt surface while still maintaining its structural integrity. By applying a new topcoat of asphalt material on top of an existing layer, the overall appearance of a driveway or parking lot can be improved without needing to replace it altogether.
Resurfacing Services
Asphalt Driveways Company specializes in providing high-quality resurfacing services for asphalt driveways. Our team of experienced professionals has extensive knowledge and experience in the industry, ensuring that our resurfacing services are of the highest standard.
Our resurfacing process begins with a thorough inspection to identify any existing damage to the surface of your driveway. Once we have identified any problem areas, we will then repair them and fill any cracks or potholes before applying a sealer to protect your asphalt from the elements.
Next, we will pressure-wash the entire area to remove any dirt or debris that may have built up over time. We will then apply two coats of asphalt sealer, allowing each coat to dry before applying the second one. This ensures that your driveway is properly protected from rain, snow, and UV rays.
Once complete, you will be left with an attractive, durable surface that is sure to last for many years to come. With our resurfacing services, you can rest assured knowing that your driveway is in good hands and that it will remain looking its best for years to come.
Our commitment to quality extends beyond just resurfacing; we also use only high-grade materials when constructing new driveways or repairing existing ones.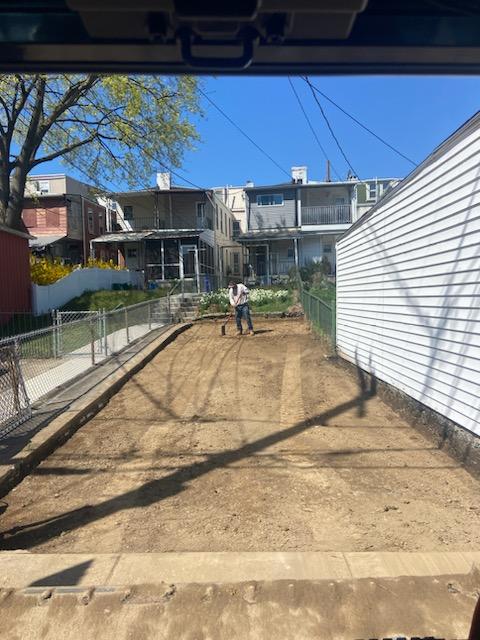 High-Grade Materials
As the saying goes, "The right tool for the job". This rings true when it comes to asphalt resurfacing services. High-grade materials are essential for a durable and attractive driveway.
At Asphalt Driveways Company, we only use the best quality materials to ensure that your driveway remains in top condition for many years to come.
Our team of experienced professionals will source and supply:
Quality asphalt mixes
Durable aggregates
High performance sealers
We have extensive knowledge and experience of all types of asphalt surfaces and their installation requirements to guarantee the highest standards of craftsmanship. Our technicians understand the importance of using high-grade materials in order to provide you with an enduring asphalt surface.
We take pride in our workmanship and strive to deliver superior results that meet your satisfaction every time.
By combining expertise and knowledge with reliable, high-grade materials, Asphalt Driveways Company is committed to providing you with long-lasting driveway solutions that look great too!
On top of this, we offer competitive rates on all our services so you can get value for money without compromising on quality.
Expertise And Knowledge
Asphalt driveways company is renowned for its expertise and knowledge in providing durable and attractive driveways. Our highly experienced team has been in the industry since 2000 and are experts in asphalt paving.
The team not only provides consultations to assess the best pavement materials for your driveway, but can also provide regular maintenance to ensure the longevity of your driveway.
Our extensive experience in installation and repairs makes us the perfect choice for any project size or complexity. We employ a range of specialist equipment during our work, such as excavators, rollers, asphalt pavers and more, which allows us to create high quality driveways with ease.
All our staff are trained to comply with industry regulations and safety standards, so you can be assured that the job will be done well.
We use only top quality materials during construction that have been sourced from leading suppliers. This ensures that our driveways are built to last and remain looking great for years to come.
Our commitment to delivering quality services combined with competitive prices means we are confident we can provide you with an outstanding service every time.
Conclusion
Asphalt driveways provide a cost-effective and attractive solution for homeowners looking to improve their outdoor space.
Not only do they last for years, with proper maintenance, but they also require minimal upkeep.
With the right contractor, an asphalt driveway can be installed quickly and efficiently and come with a warranty to protect against any unforeseen issues that may arise.
In conclusion, asphalt driveways are a proven, reliable way to enhance the look and value of your home without breaking the bank.
Investing in one today is sure to provide you with peace of mind for years to come.
Frequently Asked Questions
How Quickly Can A Driveway Be Completed?
The time frame for the completion of an asphalt driveway can vary depending on the size and scope of the project.
Generally, a single car driveway can be completed in one day, while larger projects such as double or triple car driveways may require two to three days, or even more if there are additional features involved.
The contractor should be able to provide an accurate timeline for completion based on the specifics of each individual project.
What Is The Expected Lifespan Of An Asphalt Driveway?
Asphalt driveways are renowned for their longevity, often lasting decades with minimal maintenance. The expected lifespan of an asphalt driveway is dependent on a variety of factors, including installation quality and climate conditions.
Quality installation involves proper grading and compaction, followed by a layer of hot asphalt, which when cooled forms the base for your driveway. Taking into consideration these steps in the construction process, an asphalt driveway can last up to 25 years if properly maintained.
Regular sealing and patching can help to extend this lifespan even further.
Are There Any Special Maintenance Requirements For An Asphalt Driveway?
When it comes to asphalt driveways, maintenance requirements should be taken into consideration.
The most important maintenance task is cleaning and sealing. Asphalt driveways should be cleaned regularly with a power washer and detergent to remove dirt, leaves, and other debris.
Sealing should be done every two to three years to protect the surface of the driveway and keep it looking good.
Other maintenance may include filling in any cracks or holes that have formed over time, and applying sealant whenever necessary.
Does The Company Provide Warranties On Their Driveways?
Paving professionals provide premium protection for driveways with reliable warranties.
Asphalt Driveways Company offers a comprehensive guarantee on their durable and attractive driveways, ensuring years of smooth performance.
Customers can rest assured that their driveway is backed by a guarantee, protecting them from any unforeseen issues with their asphalt paving.
The company's warranty ensures long-lasting satisfaction and peace of mind knowing that they are properly covered.
How Much Does An Asphalt Driveway Typically Cost?
The cost of an asphalt driveway will depend on the size and complexity of the job.
Generally, a simple single-car driveway that is 50 feet long and 10 feet wide will range from $1,500 to $3,500.
Larger projects can range up to $10,000 or more depending on factors such as obstacles, access to the property, and grading requirements.
Asphalt driveways are typically less expensive than concrete driveways in the short term but require periodic maintenance to remain in good condition.