Quality Parking Lot Repair Services in Leesport
R. Stanley's Paving is a professional asphalt contractor located in Leesport, PA with 25 years of experience. We are 100% US based and offer dependable, quality, and reliable services. Our Parking Lot Repair in Leesport come with free quotes and satisfaction guaranteed. Let us help you get your parking lot back to top shape. Contact R. Stanley's Paving today for all of your paving needs!
Get Dependable and Quality Parking Lot Repairs with R. Stanley's Paving. Contact Us Today for A Free Quote!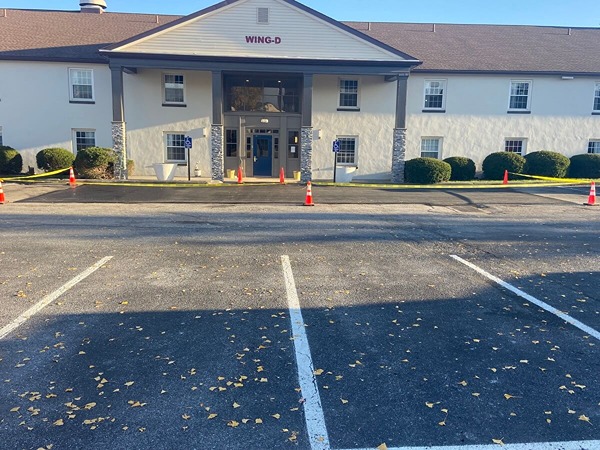 How Can We Help?
At R. Stanley's Paving, we can help you with all your parking lot repair needs. We're dependable and reliable, so you know that the quality of our work will be top-notch every time. Our team is experienced in all kinds of asphalt repairs from patching potholes to resurfacing entire lots. No job is too big or small for us! So get in touch with us today and let us make sure your parking lot looks great again.
Get Quality Parking Lot Repair from R. Stanley's Paving in Leesport, PA
At R. Stanley's Paving, we take pride in our commitment to quality workmanship and customer satisfaction. We are a professional licensed contractor located in Leesport, Pennsylvania that specializes in asphalt paving and parking lot repair services. Our team is dedicated to providing the highest level of service on every project, no matter how big or small.
We understand how important it is to have your parking lots looking their best. That's why we use only the best materials and employ experienced professionals who adhere to strict industry standards. Whether you need a full resurfacing job or just minor repairs, we guarantee top-notch results. You can trust us to get the job done right, on time and on budget.
Safety, Durability, and Aesthetics in Parking Lot Repair
When it comes to parking lot repair, safety, durability, and aesthetics are all key considerations. Keeping these three elements balanced is vital for long-term success.
Safety should always be the primary concern when repairing a parking lot. Smooth pavement free of potholes or cracks reduces the risk of car accidents or injuries to pedestrians. Highly visible crosswalks and signage ensure that vehicles and people can move through the area safely. For added security, you may also want to install lighting or CCTV cameras.
Durability is important too; you don't want to have to constantly be fixing up your parking lot. High-quality materials such as asphalt, concrete, and sealcoats stand up better against wear and tear over time. Proper installation techniques are also essential – having skilled workers to do the job ensures that repairs will last over many years.
Finally, aesthetics matter in parking lots just like any other outdoor space. Attractive paving patterns, colorful paint lines, and landscaping features make the area more pleasant to use. You may also want to include public art or sculptures in your lot design to further enhance its look.
Overall, keeping safety, durability, and aesthetics in mind when doing parking lot repairs is key to creating a safe and attractive space that stands the test of time.
Why is Parking Lot Repair Right for Your Needs?
Are you looking to improve the safety and functionality of your parking lot while minimizing inconvenience to your customers? Then R. Stanley's Paving provides an ideal solution with our efficient and effective parking lot repair services!
At R. Stanley's Paving, we understand that a safe and reliable parking lot is essential in providing the best customer experience. Our parking lot repair services address cracks, potholes, and other hazards that can cause accidents or damage to vehicles—ensuring the safety of your customers and reducing your liability risk. Here are just a few more reasons why R. Stanley's Paving should be your go-to for parking lot repairs:
Quick turnarounds on project completion
State-of-the-art asphalt paving solutions
Competitive pricing to fit any budget
Professional installation technicians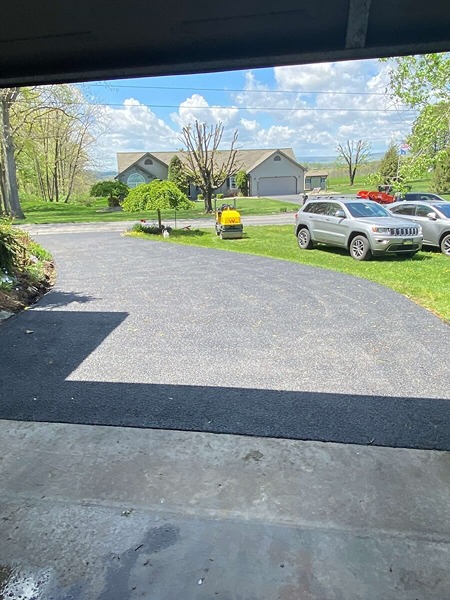 Why Is Parking Lot Repair So Important?
As the owners of R. Stanley's Paving, we understand just how important parking lot repair is for any business or commercial property. From small businesses to large corporations, a well-maintained parking lot is essential in creating an inviting atmosphere that entices customers and employees alike. Not only does regular maintenance keep your parking lot looking great, but it also helps to prevent major problems down the line such as potholes, cracks, and other unsightly damages.
Fortunately, our team at R. Stanley's Paving has been providing asphalt services for 25 years, so you can trust us to get the job done right. We are committed to delivering the highest quality of workmanship on every project so that you don't have to worry about costly repairs later on. Our experienced professionals use only the best materials and techniques to ensure long lasting results with minimal disruption. With us, you can be sure that your parking lot will remain safe, attractive, and functional for years to come.
Frequently Asked Questions
What kind of parking lot repair services do you offer?
We offer a range of
parking lot repair
services, including pothole repair, crack sealing, asphalt resurfacing and milling, as well as asphalt line striping.
How long do parking lot repairs usually take?
It depends on the size and complexity of the project, but most parking lot repairs can be completed within a few days.
What sets your parking lot repair services apart?
We have over 25 years of experience, and all of our contractors are US-based and licensed professionals. We also guarantee your satisfaction with our services.
Do you offer free quotes for parking lot repairs?
What are your core values when it comes to parking lot repairs?
Our core values are dependability, quality, and reliability – we strive to provide our clients with the best possible service.