Best Patch Repair in Wyomissing, PA
R. Stanley's Paving provides quality patch repair services in Wyomissing, PA with 25 years of experience and professional licensed contractors. Our US-based asphalt contractor guarantees to provide reliable, efficient service at an affordable price. We offer free quotes and satisfaction is always guaranteed! If you need patch repairs for your driveway or parking lot, trust the experts at R. Stanley's Paving for top-notch results.
– 25+ yrs experience: Proven Reliability
– Licensed Contractors: Quality Guaranteed
– 100% US Based: Support Local
– Free Quotes: No Hidden Costs
– Satisfaction Guaranteed: Client Peace of Mind
Pave the Way to Success with R. Stanley's Paving – Get Your Free Quote Today!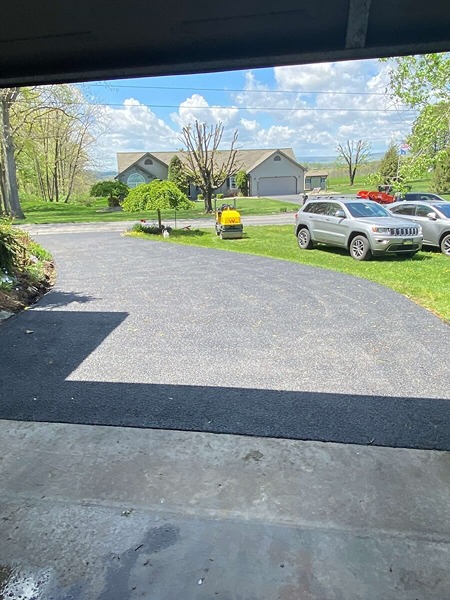 How Can We Help?
We at R. Stanley's Paving can help you with patch repair quickly and efficiently, so that your asphalt is back to looking its best in no time. We use only the highest-quality materials and workmanship, so you know you'll be getting reliable results every time. Our experienced team is always ready to go above and beyond to ensure that your patch repair job is done right.
Why Should You Choose R. Stanley's Paving
At R. Stanley's Paving, we pride ourselves on being reliable and efficient asphalt contractors with 25 years of experience. We have professional licensed contractors who are US based, so you can be sure that your patch repair job will get done right the first time. Plus, all our quotes are free and satisfaction is guaranteed! So if you're looking for a dependable, quality patch repair service, then look no further – R. Stanley's Paving is here to help!
Get Efficient Patch Repair in Wyomissing R. Stanley's Paving, PA
Are you looking for a reliable asphalt contractor to help you with patch repair projects? We've got just the one: R. Stanley's Paving in Wyomissing, PA! With 25 years of experience, they are sure to provide expert advice and deliver quality results quickly and efficiently. Their customer service is top-notch as well – they will listen carefully to your needs and make sure that all of your expectations are met. Don't wait any longer, hire R. Stanley's Paving today and enjoy the peace of mind that comes with knowing your project is in capable hands!
Pothole Patch Repair
Potholes can be a major nuisance when it comes to keeping roads in good condition. They're caused by water seeping into the pavement and then freezing, which causes cracks and divots in the asphalt. Fortunately, potholes can usually be patched up with relative ease if they aren't too large. This type of patch repair involves cleaning out any debris from the hole, filling it with an appropriate material, and tamping it down until it's level with the surrounding road surface. When done properly, this method will provide a temporary fix that should last until more permanent repairs can be made.
For larger potholes, however, patch repair may not be enough. In these cases, a full-fledged repair job is necessary. This process involves completely removing the surrounding asphalt around the hole, replacing it with new material, and ensuring that the area is properly compacted before repaving it. This is a much lengthier and more intensive process than patching, but it'll make sure the road stays safe and smooth for longer periods of time.
No matter what size the pothole is, regular maintenance is essential in order to keep your roadways in top shape. Inspections can help identify problem areas early on so that minor issues don't become bigger headaches down the line. Taking the proper steps to ensure that your streets are repaired correctly will help maintain the safety of drivers and pedestrians alike.
Why Is Patch Repair So Important?
It's no secret that asphalt surfaces require regular maintenance to remain in top condition. Without proper upkeep, cracks and potholes can quickly form and cause serious damage to a pavement. That's why patch repair is so important for preserving the integrity of your asphalt surface.
At R. Stanley's Paving, we understand how critical it is to keep on top of patch repairs. We use high-quality materials and proven methods to ensure your pavement remains strong even when faced with harsh weather conditions or heavy traffic. Our experienced contractors will provide you with an effective solution tailored to fit your needs. With our help, keeping your asphalt surfaces looking great and functioning optimally has never been easier!
Get Seamless, Long-Lasting Patch Repairs with R. Stanley's Paving!
At R. Stanley's Paving, we understand that damaged asphalt on your property can be a safety hazard and an eyesore. That's why we offer patch repair services – to quickly fix any damaged areas of your property and provide a seamless and long-lasting repair.
Our experienced professionals use the highest quality materials and techniques to ensure that the patch repairs are done correctly and efficiently. We guarantee that you will receive a safe, reliable, and aesthetically pleasing result. Plus, our services are fast and affordable so you don't have to wait for your property to look its best. With R. Stanley's Paving, you can trust that you're getting top notch service at an unbeatable price.
Frequently Asked Questions
What is Patch Repair?
Patch repair is a service that repairs damages to asphalt surfaces caused by weather, wear and tear, or accidents. It involves filling in cracks, potholes, and other areas of damage with a new layer of asphalt.
How long does Patch Repair take?
Patch repair usually takes one to two days, depending on the size and severity of the damage.
What are the benefits of Patch Repair?
Patch repair helps to maintain the structural integrity of your asphalt surfaces, prevents further damage, and improves the overall appearance of your property.
What do you need to do before Patch Repair?
Before we can begin patch repair, we need to assess the damage and make sure the area is clear of debris and other obstructions.
Do you guarantee your Patch Repair services?
Yes, we guarantee our patch repair services and strive to provide the highest quality workmanship to ensure your satisfaction.