Durable Patch Repair Services in Laureldale
R. Stanley's Paving is a professional asphalt contractor located in Laureldale, PA with over 25 years of experience. We offer Patch Repair in Laureldale using only the highest quality materials and providing 100% US-based workmanship. Our licensed contractors are reliable, professional, and strive to provide durable results that will last for many years. Get a free quote today and know that your satisfaction is guaranteed!
List of Features
25 Years of Expertise: Delivering Quality Results
Licensed US Contractors: Professional Craftsmanship
Free Quotes: Get Started Today
Satisfaction Guaranteed: Your Needs Met
Reliable, Professional, Durable: Built to Last
Pave Your Way to Lasting Satisfaction with R. Stanley's Paving! Get A Free Quote Now!
How Can We Help?
We at R. Stanley's Paving are dedicated to providing reliable, professional and durable patch repair services for our customers. Our team of trained professionals will utilize the latest asphalt technologies and techniques to ensure that your patch repairs last for years to come. We understand how important it is to have a safe, smooth-running surface so we take great care in making sure that each job is completed with precision and quality. With us on the job, you can rest assured that your patch repair needs will be taken care of quickly and efficiently.
Get Professional Patch Repair for Your Driveway with R. Stanley's Paving in Laureldale, PA!
Are you looking to repair patches on your driveway? Look no further than R. Stanley's Paving! We offer professional patch repair services in Laureldale, PA, with quality workmanship and satisfaction guaranteed. Our team of experts can handle any job, big or small, and make sure it is done right the first time. Here are some of the reasons why you should choose us:
We have years of experience in asphalt and paving repairs.
We use only high-quality materials and equipment.
We provide competitive prices and timely completion of projects.
We offer a full range of services including repairs, resurfacing, and sealcoating.
Why Choose
R. Stanley's Paving for Your Patch Repair Needs?
Are you looking for a fast and efficient way to fix damaged areas of your property? At R. Stanley's Paving, we offer patch repair services that provide lasting results, so you can be sure that any hazardous or dangerous areas will be fixed quickly and seamlessly.
Our patch repair services are designed to deliver long-term results without requiring too much effort on your part. Instead of having to replace large sections of asphalt, our team can simply fill in the affected area with a mixture of specialized materials tailored to your individual needs. This ensures that the repaired area blends in perfectly with the rest of the surface, creating an even and safe walking space. Plus, this method requires minimal disruption to the environment around it, so you don't have to worry about excess noise or dust from construction machinery.
By choosing our patch repair services, you'll get a durable solution that improves the safety of your property while also maintaining its aesthetic value. With us, you don't have to worry about costly repairs down the line – just a reliable and effective service that guarantees satisfaction.
How to Effectively Fill Holes for Patch Repair?
When it comes to patch repair, one of the most important steps is filling any holes in your surface. It's essential to fill these gaps before applying a new coat of paint or other sealant for best results. Fortunately, there are several techniques you can use to get the job done quickly and with great effect.
First, you'll need the proper materials. In addition to a putty knife and spackle paste, you should also have sandpaper on hand. Not only will this help smooth out any unevenness around the edges of the hole, but it will also give you a better grip when working with your putty knife. Once you've gathered all the supplies, you're ready to start filling.
Using your putty knife, scoop up some spackle and begin pressing it into the hole. Make sure you press firmly so that the material gets deep into the gap and forms an even surface. You may need to repeat this process until the hole is completely filled. Afterward, take your sand paper and lightly go over the area. This will ensure that everything is leveled off. When you're finished, you'll be left with a nicely patched surface that looks good as new!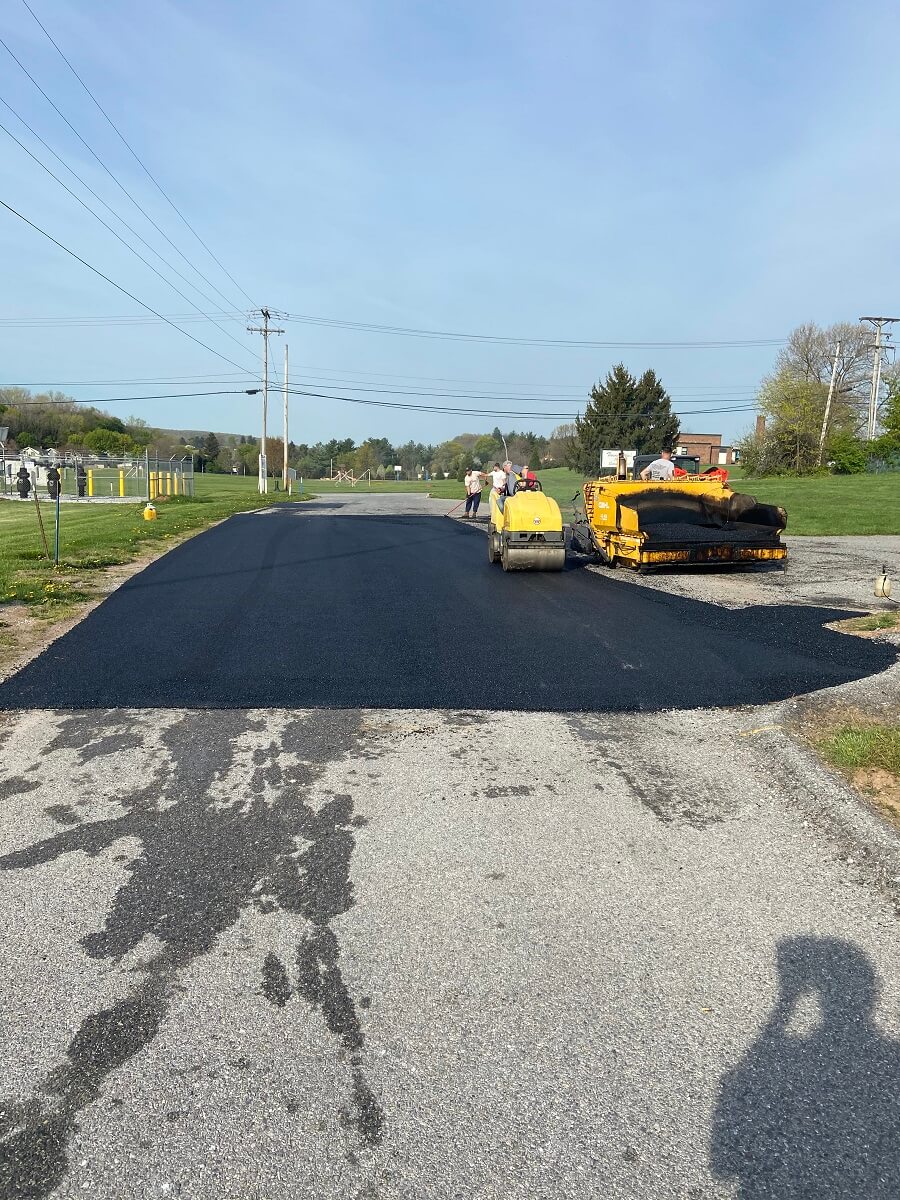 Why is Patch Repair Important?
We all know how important it is to keep our asphalt surfaces in top condition. But what about patch repair? It's an essential part of maintaining a safe, smooth and long-lasting surface. Here are just some of the reasons why:
Patch repairs help stop cracks from forming and spreading.
They protect the underlying structure of the pavement from further damage.
They improve the aesthetics of the area, making it look more presentable.
They can even extend the life of your asphalt by many years!
Patch repair might seem like a small job but it's actually one of the most important aspects of asphalt maintenance. By regularly repairing minor issues with patches, you can avoid having to replace large sections of paving which could end up costing you much more money. So make sure to get those patches done now before they become huge problems later on!
Frequently Asked Questions
What is patch repair?
Patch repair is a process that involves filling in cracks, holes and other damage in asphalt surfaces to make them look like new.
What causes patch repair to be necessary?
Patch repair is often necessary due to wear and tear, weather damage, and general aging of the asphalt.
What materials do you use for patch repair?
We use the highest quality asphalt material for patch repair.
How long does patch repair last?
Patch repair typically lasts for several years, depending on the severity of the damage and the quality of the repair.
What guarantee do you provide with patch repair?
We guarantee our patch repair services, so you can rest assured that your repair will last.