Quality Parking Lot Repair Services in Reading
R. Stanley's Paving is a professional asphalt contractor located in Reading, PA with 25 years of experience. Our team of licensed and experienced contractors specializes in Parking Lot Repair in Reading using US-made materials to ensure superior quality and durability. We offer free quotes and satisfaction guaranteed on all our services. When you choose R. Stanley's Paving for your parking lot repair needs, you can trust that the job will be done right the first time, every time.
We Pave Your Way to Satisfaction! Call Us Today for A Free Quote on Parking Lot Repair!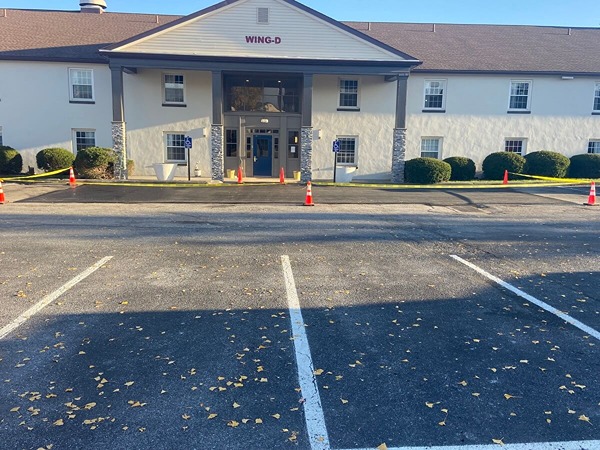 How Can We Help?
We at R. Stanley's Paving offer reliable, professional and durable parking lot repair services to Reading, PA customers. Our experienced team of asphalt professionals will take care of all your paving needs, from repairing potholes or cracks in the pavement to resurfacing entire sections of the parking lot. We guarantee our workmanship and strive for 100% customer satisfaction every time!
Get Durable Parking Lot Repair with R. Stanley's Paving in Reading, PA!
When you're looking for reliable and durable parking lot repair services near Reading, PA, R. Stanley's Paving is the perfect choice. Our professional licensed contractors have years of experience providing quality asphalt paving services that are designed to last. We know how important it is to get a job done right the first time and make sure your parking lot looks great and stands up against any wear and tear from weather or traffic. With our expertise and dedication to customer service, we guarantee that you'll be satisfied with the end result. Plus, our competitive rates mean you don't have to break the bank to get the high-quality work you need. So if you're looking for a dependable and experienced contractor for your next parking lot project, look no further than R. Stanley's Paving.
Why Should You Choose R. Stanley's Paving for Your Parking Lot Repair Needs?
At R. Stanley's Paving, we understand how important it is to keep your parking lot in good condition and up to safety standards. That's why our parking lot repair services are designed to quickly and efficiently address any issues you may have with minimal inconvenience or disruption. We provide:
Expertise in asphalt repairs like cracks, potholes, and other hazards that can lead to accidents or vehicle damage.
Comprehensive solutions tailored to meet your needs and budget.
Enhanced safety for customers and reduced liability risk for businesses.
We strive to ensure the satisfaction of our customers by providing reliable and cost-effective parking lot repair solutions that improve the functionality and safety of their property. Our experienced technicians are committed to delivering quality work and customer service that will exceed expectations.
Safety, Durability, and Aesthetics of Parking Lot Repairs
When it comes to parking lot repair, safety, durability, and aesthetics are paramount. To ensure that your parking lot is both safe and attractive, you need a reliable contractor who can provide high-quality workmanship at an affordable price. I've had experience with parking lot repairs and can attest to the importance of these three qualities.
Safety is always number one when it comes to parking lot repairs. If the surface isn't even or free from hazards, cars, pedestrians, and cyclists could be put in danger. That's why it's essential to have experienced contractors use top-grade materials and precise installation techniques so you can rest assured that your parking lot will be safe for everyone using it.
Durability is also key when considering parking lot repair. You don't want to invest in quality materials and expert labor only to see them wear out quickly. High-grade asphalt and proper installation procedures should help extend the lifespan of your parking lot and prevent costly maintenance down the road.
Finally, aesthetics is important too. After all, if you own a business, people will first form opinions about it based on the condition of the parking lot. An aesthetically pleasing parking lot can make potential customers feel more welcome and give existing customers a good impression of your property. With careful planning and attention to detail, your parking lot can look beautiful as well as safe and durable.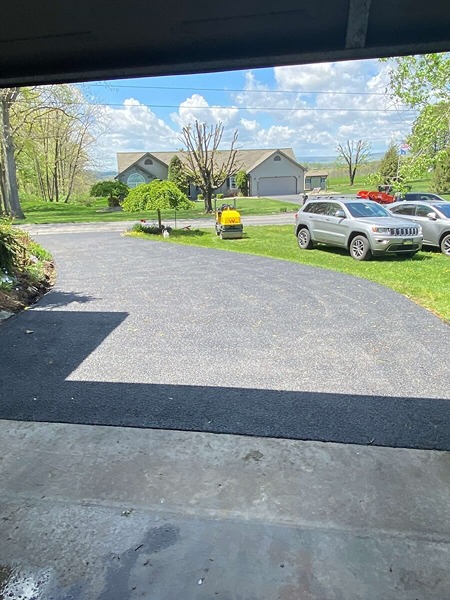 Why Is Parking Lot Repair So Important?
When it comes to asphalt paving, parking lot repair should never be taken lightly. Not only does a damaged parking lot look unappealing, but it can also put people at risk of slips and falls. To ensure the safety of customers or guests, it's important to keep your parking lot in top condition by having regular repairs done.
At R. Stanley's Paving, we understand how important it is for you to have a safe and functional parking lot. With years of experience, our team of experts provide quality workmanship when it comes to repairing your parking lot. We offer free quotes so that you can make an informed decision about your parking lot needs. Don't wait until it's too late – get your parking lot repaired today with R. Stanley's Paving!
Frequently Asked Questions
How long does parking lot repair typically take?
Parking lot repair usually takes 1-2 days, depending on the size of the area and the extent of the damage.
What kind of materials do you use for parking lot repair?
We use high quality asphalt materials to ensure a durable, long-lasting repair.
How much does parking lot repair cost?
Cost varies depending on the size and scope of the project, but we offer free quotes so you can get an idea of what to expect.
Are you licensed and insured?
Yes, we're licensed and insured professionals with 25 years of experience.
Do you guarantee your work?
Absolutely! We guarantee your satisfaction with every job we do.