Efficient Driveway Repair Services in Laureldale
R. Stanley's Paving is an asphalt contractor in Laureldale, PA with 25 years of experience and professionally licensed contractors. We offer Driveway Repair in Laureldale that are 100% US-based and come with a satisfaction guarantee. Our core values of reliability, quality, and efficiency mean you can trust us for all your paving needs. Contact us today for a free quote!
List of Features
25 yrs experience – Professional Paving
Licensed US Contractors – Trustworthy
Free Quotes – No Obligation
Satisfaction Guaranteed – Peace of Mind
100% US Based – Quality Craftsmanship
Pave Your Way to Success with R. Stanley's Paving. Get Reliable, Quality, And Efficient Service Today!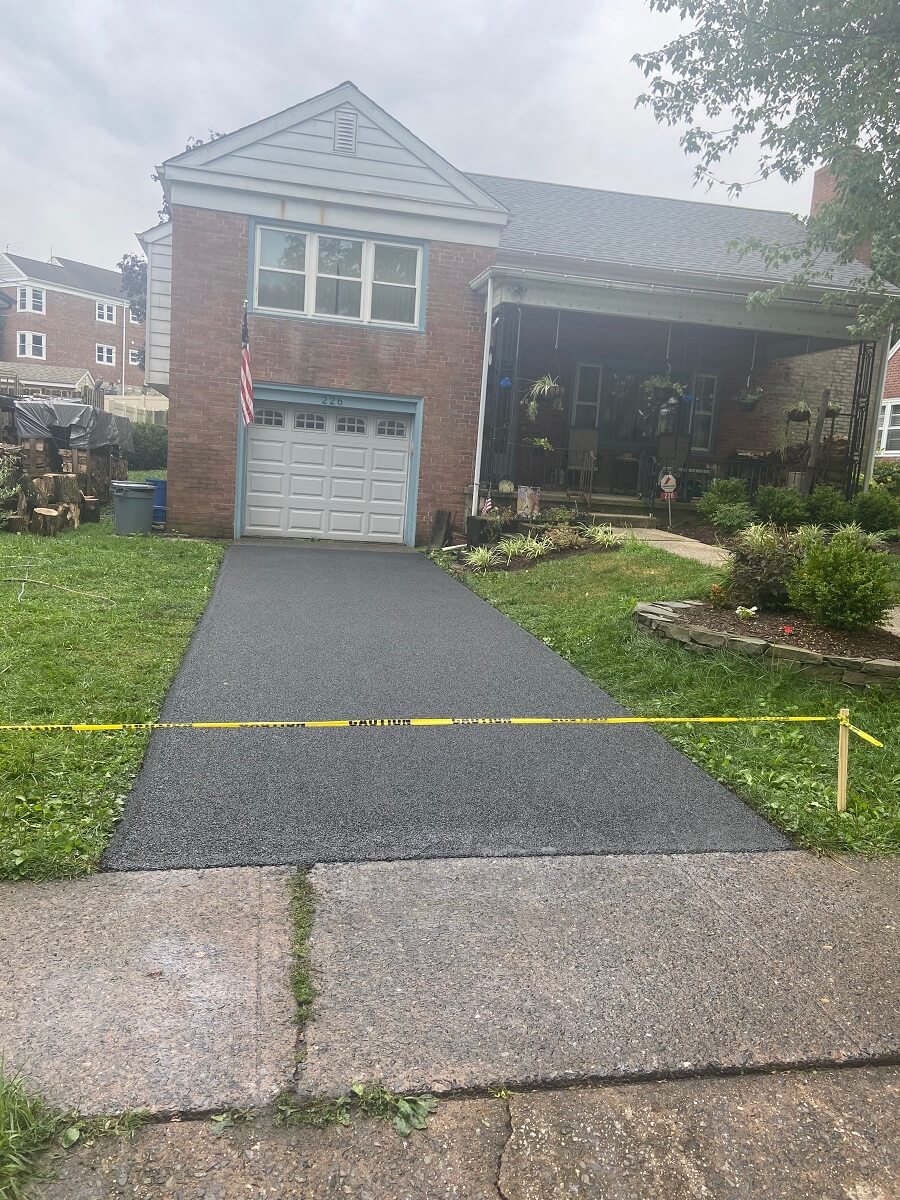 How Can We Help?
We can help you with all your driveway repair needs. Our reliable team of asphalt contractors has the experience and expertise to get the job done quickly, efficiently, and at a quality that will last for years. We'll assess the damage to your driveway and provide a cost-effective solution that meets your budget and time frame. Let us show you why we are Laureldale's number-one choice when it comes to driveway repairs.
Get Reliable Driveway Repair with R. Stanley's Paving in Laureldale, PA!
Are you looking for a reliable asphalt contractor to repair your driveway? Look no further than R. Stanley's Paving in Laureldale, PA! We are professional licensed contractors that provide top-notch service and quality workmanship. Our team has over 20 years of experience in the paving industry and we take pride in our commitment to excellence. We understand that reliability is important when it comes to choosing an asphalt contractor, which is why we always strive to meet and exceed your expectations. From patching potholes to resurfacing driveways, our team can handle all your asphalt needs quickly and efficiently. So if you're looking for an experienced and dependable asphalt contractor, give us a call today and get the job done right the first time.
Why Choose
R. Stanley's Paving for Your Driveway Repair Needs?
Are you looking for a driveway repair service that is eco-friendly and offers a lifetime guarantee? Look no further than R. Stanley's Paving! We provide quality workmanship with materials that are kind to the environment, so you can be sure that your driveway repair will have minimal impact on the planet. Plus, our lifetime warranty ensures that you won't need to worry about future repairs. Here's what makes us stand out:
Eco-friendly materials: Our driveway repair service uses only environmentally friendly materials to ensure minimal impact on the environment.
Quality workmanship: Our experienced contractors ensure that your driveway repair job is done right, so you can enjoy your newly repaired driveway for years to come.
Lifetime guarantee: With our lifetime guarantee, you don't need to worry about future repairs. If any problems arise, we'll take care of them at no additional cost.
Competitive prices: We offer competitive prices for all of our services, so you can rest assured that you're getting great value for your money.
At R. Stanley's Paving, we strive to provide excellent customer service and high-quality results. When you choose us for your driveway repair needs, you can be sure that you're getting the best possible service from a team that cares about the environment and its customers.
Ensuring Safety, Durability, and Aesthetics with Driveway Repair
When it comes to driveway repair, safety is of the utmost importance. You'll want to make sure that your driveway is free from cracks or potholes that could cause a tripping hazard for yourself and others. It's also important to ensure that the surface of your driveway doesn't become slippery when wet–which may require resurfacing with a more slip-resistant material in order to prevent any accidents.
Durability is another key factor when repairing driveways. You'll need materials that are able to withstand extreme temperatures, heavy traffic, and wear and tear over time. Asphalt is a great option as it is able to last up to 20 years if maintained properly. Additionally, it can be sealed to protect it against water damage, oil spills, and UV rays.
The aesthetics of your driveway should not be overlooked either. Whether you're looking for a modern look with pavers or something more traditional with cobblestone, there are plenty of options available to fit your budget and style. Beyond simply choosing the right type of material for your driveway, you'll also want to consider its color and texture as this will have a major impact on the overall appearance of your home.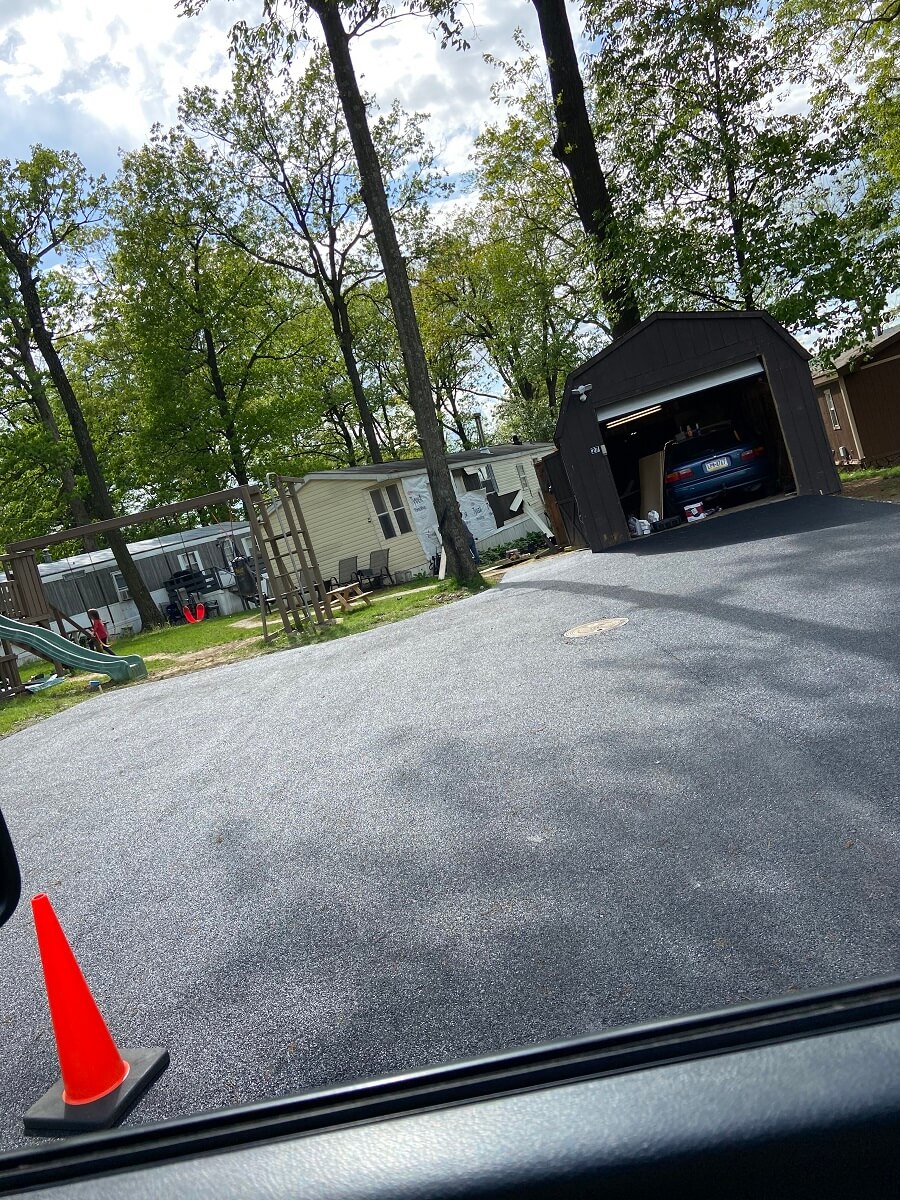 Get Your Driveway Repaired Right – Count on R. Stanley's Paving!
We know how important it is that your driveway look its best – and, more importantly, be safe for your family to use. That's why, if you need driveway repair services, you should turn to a professional contractor who has the knowledge and experience to get the job done right.
At R. Stanley's Paving, we have 25 years of experience in asphalt contracting and specialize in providing our customers with reliable, cost-effective repairs. We are committed to delivering superior results no matter what kind of project you have in mind. Whether your driveway needs patching, sealing or resurfacing, we can help. Plus, our experienced crew works quickly to ensure minimal disruption to your daily routine. So don't wait any longer – choose R. Stanley's Paving for all your driveway repair needs in Laureldale, PA today!
Frequently Asked Questions
How long does driveway repair take?
It depends on the extent of the repairs needed, but typically we can complete the job in one to three days.
Can you repair any type of driveway?
Yes, we can repair asphalt, concrete, and gravel driveways.
How much does driveway repair cost?
We offer free quotes, so you can get an accurate estimate of the cost depending on the job.
What do you do to repair a driveway?
We'll assess the condition of the driveway, and then make repairs as needed which may include patching, filling in cracks and potholes, and resurfacing.
Are you insured?
Yes, we are fully insured and licensed contractors.