Reliable Driveway Paving Services in Laureldale
R. Stanley's Paving is an asphalt contractor located in Laureldale, PA with 25 years of experience and professional licensed contractors. At R. Stanley's Paving, we offer Driveway Paving in Laureldale that are 100% US based and satisfaction guaranteed. Our core values include reliability, quality, and efficiency so you can trust that your project will be done right the first time. Get a free quote on our driveway paving services today!
Rely on R. Stanley's Paving for quality and efficient driveway paving. Call us today for a free quote!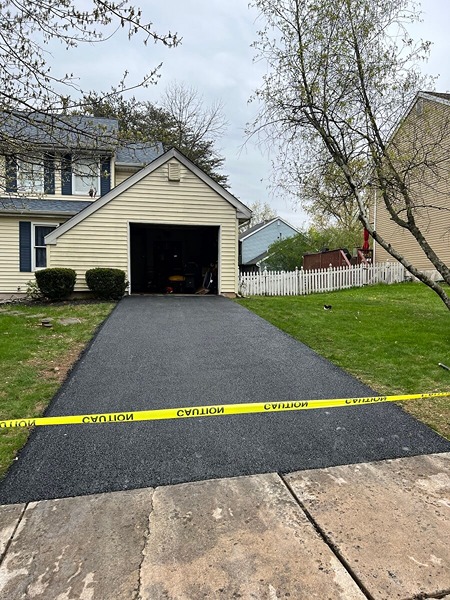 How Can We Help?
At R. Stanley's Paving, we provide our customers with reliable and high-quality driveway paving services that are efficient and cost-effective. Our team of experienced professionals will work diligently to ensure that your new driveway is installed properly and to your exact specifications. We pride ourselves on providing an excellent customer experience, so you can rest assured that your driveway paving project will be done right the first time.
Get Quality Driveway Paving in Laureldale, PA with R. Stanley's Paving!
If you're looking for a reliable asphalt contractor to handle your driveway paving project in Laureldale, Pennsylvania, then look no further than R. Stanley's Paving. With over 20 years of experience under their belt, they ensure that all their work is done with the utmost quality and attention to detail. Plus, they provide free quotes so you know exactly how much you'll be paying upfront.
When it comes to driveway paving projects, there's nothing more important than getting the job done right the first time. At R. Stanley's Paving, they understand this which is why they make sure to prioritize quality. Their team of professionals are highly trained and experienced at delivering superb results every single time. They also use only the best materials available on the market, ensuring that your new driveway will last for many years to come. So if you want top-notch service and results, trust in the experts at R. Stanley's Paving.
Why Choose
R. Stanley's Paving for Your Driveway Paving Needs?
When it comes to enhancing the curb appeal and functionality of your property, driveway paving services are a great option. Not only can they improve the overall look of your home or business, but they also provide long-lasting durability that's hard to beat.
At R. Stanley's Paving, we understand how important it is to have a reliable and attractive paved surface on your property. That's why our team works hard to ensure you get high quality results with every project. Our experienced professionals use top-notch materials and advanced techniques to make sure you get a strong and beautiful finished product that will last for years to come. Plus, because we offer competitive rates and unbeatable customer service, you can rest assured you're getting the best value around. So if you're looking for an effective way to upgrade your property, consider investing in driveway paving services today!
Improved Durability in Driveway Paving
When it comes to driveway paving, improved durability is a must. You want your pavement to last for years and maintain its quality despite wear and tear from vehicles and weather conditions. That's why we recommend investing in high-grade asphalt materials that are designed to withstand the elements better than other types of pavement. With proper installation and maintenance, you can expect your driveway to remain intact for many years.
We know that cost can be a concern when it comes to driveway paving, but higher grade materials don't have to break the bank. Investing in quality materials up front will save you money in the long run due to reduced need for repairs and replacements. Not only will you get more value out of your investment, but you'll also enjoy peace of mind knowing that your pavement won't easily succumb to damage.
Finally, those who prioritize aesthetics should consider investing in superior materials as well. Quality asphalt not only lasts longer but also looks better over time. The rich colors and textures produced by premium driveway paving products make all the difference in terms of curb appeal. So if you're looking to enhance the appearance of your property, investing in improved durability through premium materials could be the ideal solution.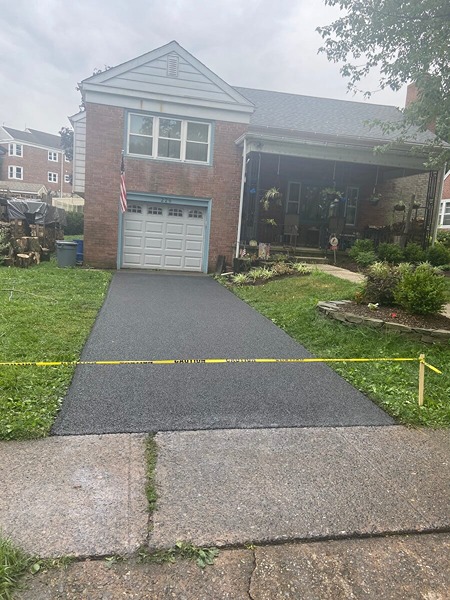 Why is Driveway Paving Important?
Whether you own a home or business, having a properly paved driveway is essential for both safety and aesthetic reasons. Not only does paving your driveway provide an even surface which can help to prevent falls and injuries, but it also adds to the overall look of your property.
At R. Stanley's Paving in Laureldale, PA, we understand that your driveway is an important part of your home or business, so we take great care to ensure that our paving services are top-notch! We use high quality materials and have decades of experience in residential and commercial asphalt paving projects. Plus, our satisfaction guarantee means that you can be sure you'll get the results you need. Let us show you why driveway paving is so important – contact us today to learn more about what we can do for you!
Frequently Asked Questions
What are the benefits of driveway paving?
Driveway paving can provide a number of benefits, including increased curb appeal, improved drainage, and increased safety. It can also add value to your home.
How long does driveway paving last?
With proper maintenance, driveway paving can last for decades. We use high-quality materials and experienced contractors to ensure the best results.
What types of driveway paving do you offer?
We offer a variety of driveway paving options, including asphalt, concrete, and gravel. We can help you select the best option for your home.
How much does driveway paving cost?
The cost of driveway paving can vary depending on the type of material used and the size of the driveway. We offer free quotes, so contact us to get an exact cost for your project.
Do you guarantee satisfaction with your driveway paving services?
Absolutely! We guarantee satisfaction with all of our services. We use experienced contractors and quality materials to ensure the best results.