Reliable Driveway Paving Services in Fleetwood
R. Stanley's Paving is an asphalt contractor based in Fleetwood, Pennsylvania. We have 25 years of experience in Driveway Paving in Fleetwood and are licensed and insured. Our US-based team is dedicated to providing reliable, professional, and quality services that are guaranteed to meet your standards. We offer free quotes and satisfaction is always guaranteed. Get in touch with us today for all your driveway paving needs.
Experience the Reliability, Professionalism, and Quality of R. Stanley's Paving. Get your Free Quote Today!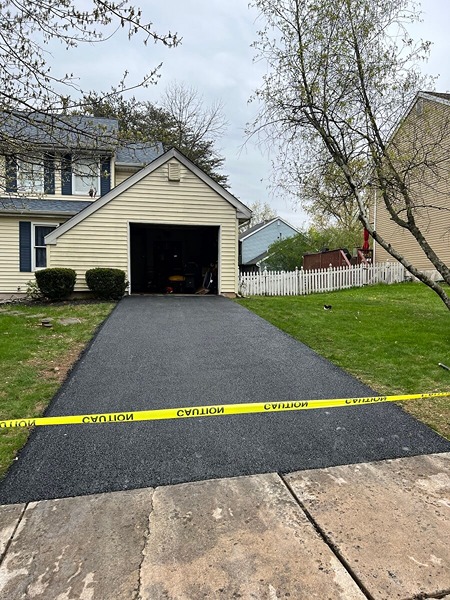 How Can We Help?
We at R. Stanley's Paving are committed to providing our customers with reliable, professional, and quality driveway paving services. We have the expertise and experience to get the job done right the first time, and we strive to ensure that our customers are satisfied with our work. Our commitment to quality and customer service make us the perfect choice for your driveway paving needs.
Hire the Professionals at R. Stanley's Paving in Fleetwood!
We know finding the right contractor to pave your driveway can be a challenge. But when you choose R. Stanley's Paving in Fleetwood, you can be sure you're getting the best of the best. With 25 years of experience, their professional team brings a wealth of knowledge and expertise to every project.
At R. Stanley's Paving, they use the highest quality materials and the latest paving techniques to ensure your driveway looks great for years to come. Plus, their friendly and helpful staff will be there to answer any questions you have along the way. With R. Stanley's Paving, you can trust that your driveway paving project will be done right.
Why Choose
R. Stanley's Paving for Your Driveway Paving Needs?
Are you looking for a reliable and durable driveway paving solution for your property? Look no further than R. Stanley's Paving. Our experienced team of asphalt contractors are committed to providing high-quality driveway paving services that will enhance the curb appeal and functionality of your property.
Not only will our driveway paving services improve the appearance of your property, but it will also add value and make it more appealing to visitors and potential buyers. We use only the best materials and techniques to provide a durable and long-lasting solution that will stand up to the elements of nature. Plus, our fast and efficient service means that your driveway will be ready to use as soon as possible. So, if you need a reliable and durable driveway paving solution, R. Stanley's Paving is the right choice for you.
Improved Accessibility Through Driveway Paving
For those looking to increase the accessibility of their driveway, driveway paving offers an ideal solution. From providing a smoother surface to preventing the accumulation of puddles, it ensures that everyone can reach the front door with ease. Here are just a few of the ways that driveway paving can improve accessibility:
A Smooth Surface: Paving a driveway makes it smoother, allowing for easier navigation for those with limited mobility. This also helps to reduce the risk of tripping or falling, which can be dangerous.
A Reduction in Puddles: Paving a driveway prevents the accumulation of puddles, which can be a major obstacle for those with mobility issues. This makes it easier to access the property without having to worry about stepping in water.
Stability: Paving a driveway also provides stability, making it easier to navigate without having to worry about uneven surfaces or shifting stones. This makes it easier to access the property, even in inclement weather.
Reduced Maintenance: Paving a driveway also reduces the amount of maintenance needed, as it prevents weeds from growing and requires less frequent cleaning. This means less time and money spent on upkeep and more time to enjoy the driveway.
Overall, driveway paving is an excellent way to improve the accessibility of a property. By providing a smoother surface, reducing puddles, increasing stability, and reducing maintenance, it can help to make accessing a property much easier, regardless of one's mobility.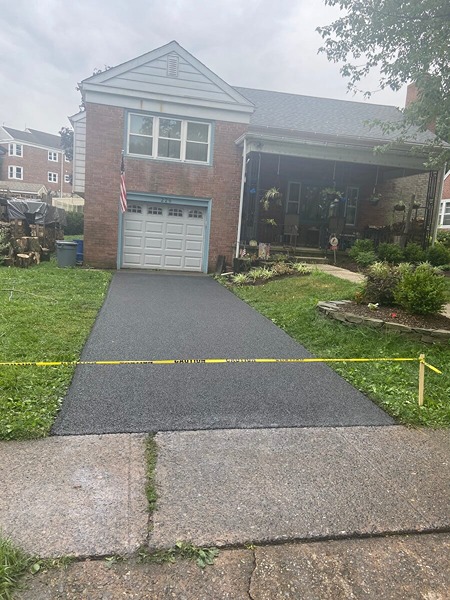 Why is Driveway Paving Important?
We all understand the importance of having a beautiful and well-maintained driveway. It's the first thing people see when they drive up to our home and can really make an impression. But, why is driveway paving so important?
Driveway paving not only ensures the aesthetic appeal of your home, but it also contributes to its value. A well-paved driveway adds to the curb appeal and is an attractive feature for potential buyers. Furthermore, a well-maintained driveway will last longer and requires less maintenance. This can save you money in the long run.
The advantages of driveway paving are clear:
Improves the value of your home
Enhances the appearance of your home
Protects your driveway from the elements
Reduces maintenance costs
Frequently Asked Questions
What kind of driveway paving services do you offer?
We offer
asphalt paving
services, including installation, repair, and resurfacing of driveways.
How long have you been in business?
We've been providing top quality asphalt
paving services
for over 25 years.
Are you licensed and insured?
Yes, we are fully licensed and insured contractors.
Do you provide free quotes?
Yes, we offer free quotes on all of our services.
What sets you apart from other asphalt contractors?
We pride ourselves on our reliability, professionalism, and quality workmanship. We guarantee satisfaction on all of our services.