Pennsylvania Paving Company: Experts In Asphalt And Concrete Paving
Pennsylvania Paving Company is a leader in asphalt and concrete paving services. With over 25 years of experience, the company has established itself as a reliable source for all types of pavement services.
Specializing in both residential and commercial projects, Pennsylvania Paving Company has the expertise and resources to meet any challenge. The company's commitment to excellence can be seen in its use of cutting-edge technology, superior materials, and experienced personnel.
Over the past two decades, Pennsylvania Paving Company has provided quality paving solutions for hundreds of customers throughout the state. This article will provide an overview of the company's services and its commitment to customer satisfaction.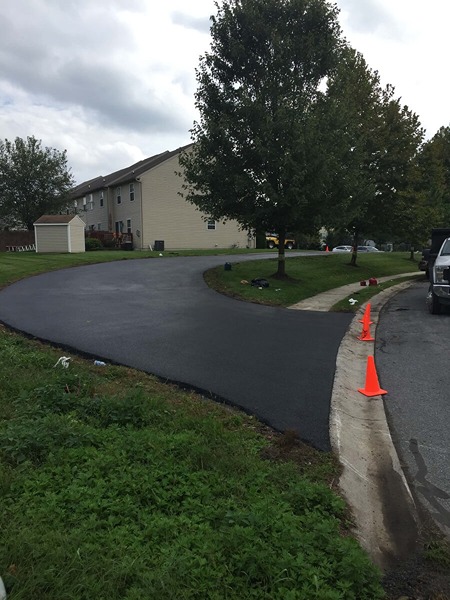 Residential Paving Services
Pennsylvania Paving Company is a full-service asphalt and concrete paving contractor. Our residential services are designed to meet the needs of homeowners, providing durable and reliable pavement solutions for driveways, sidewalks, patios, and more. We are committed to delivering top quality results with attention to detail.
We begin every job with a thorough evaluation of the project area, followed by detailed preparation work that ensures a strong foundation for the installation of your new pavement. Our experienced team uses only high-grade materials and proven techniques to ensure lasting results that will stand up against the toughest conditions.
Plus, we provide a satisfaction guarantee on all our projects so you can trust us to deliver superior results.
At Pennsylvania Paving Company, we understand that all homes have unique needs that require customized solutions. That's why we take time to listen carefully to our customers' goals before creating a plan tailored specifically for their property. With our experience and expertise in asphalt and concrete paving, you can count on us for results that exceed your expectations without exceeding your budget.
Our commitment to excellence extends beyond residential paving services; we also offer commercial paving services designed to meet the needs of businesses large and small.
Commercial Paving Services
As a leading asphalt paving contractor, Pennsylvania Paving Company offers commercial clients an unparalleled suite of services.
For example, we recently completed the resurfacing of a parking lot for a large retail outlet in suburban Philadelphia. This project involved removing the existing asphalt pavement and replacing it with new material. The new surface was then sealed to protect against water infiltration and other damage caused by weather and wear-and-tear. Our team also installed high-visibility striping to keep vehicles and pedestrians safe in the lot. We are proud of our work and the customer is thrilled with the results.
In addition to asphalt resurfacing, Pennsylvania Paving Company offers concrete paving services. We have experience working on all sorts of projects from simple walkways to elaborate patios and driveways that require intricate designs and careful craftsmanship. Our expert crew can handle any job, big or small, to ensure that it meets your requirements exactly.
We understand that choosing a quality contractor is an important decision for commercial customers who want their projects done right the first time around. That's why we use only top-of-the-line materials for every job we do, ensuring that our customers get exactly what they pay for–durable, long-lasting pavements that look great too.
With Pennsylvania Paving Company as your partner, you can trust us to deliver results you will be proud of for years to come. Moving forward into the next section, let's take a closer look at these top-of-the line materials…
Top-Of-The-Line Materials
At Pennsylvania Paving Company, we use only the best and top-of-the-line materials to ensure that each job is completed to the highest of standards. We believe in going the extra mile when it comes to our materials, ensuring that all of our asphalt and concrete paving projects are completed with the utmost care and precision.
Our team of experts carefully select each material from trusted sources, so you can rest assured that your project will meet or exceed industry standards. We also take pride in being able to offer a variety of materials depending on your specific needs. Whether you're looking for asphalt or concrete, our experienced professionals are here to help you find the right product for your project.
From traditional hot mix asphalt to cold mix asphalt and permeable pavement solutions, we have something for every customer's budget and timeline.
No matter what type of paving material you choose, we guarantee that it will be installed with great attention to detail and expertise. Our team takes special care when installing any kind of paving material, making sure that all safety protocols are followed and quality control measures are taken.
With Pennsylvania Paving Company as your partner, you can trust that your project will be expertly handled from start to finish. With these top-of-the-line materials in hand, let's now discuss how our cutting-edge technology sets us apart from the competition.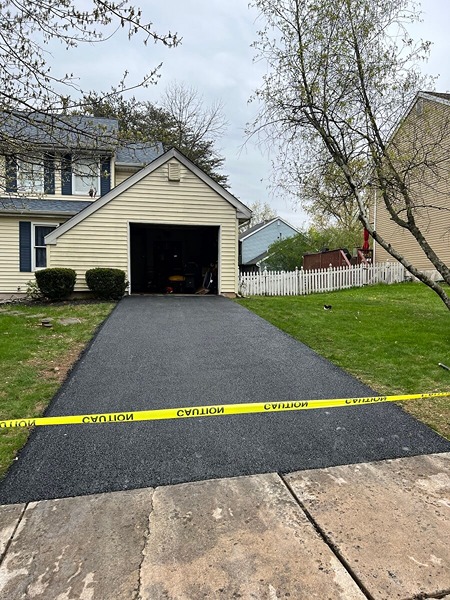 Cutting-Edge Technology
Pennsylvania Paving Company is dedicated to staying at the forefront of asphalt and concrete paving technology. We continually invest in state-of-the-art equipment, use cutting edge materials and employ experienced professionals to ensure that our clients receive the highest quality of service.
Our certified technicians are trained to operate the most advanced machinery available, allowing us to complete projects quickly while maintaining a high degree of precision. We use innovative technologies such as infrared asphalt repair, sealcoating and crack sealing to extend the life of your driveway or parking lot.
Our commitment to innovation does not stop at technology, however; we strive for excellence in customer service as well. From the moment you contact us for an estimate until your project is completed, you will be provided with exceptional customer care. Our staff is knowledgeable and courteous, providing prompt responses to all inquiries and offering honest advice about your project needs.
We take great pride in creating long-term relationships with our clients and are always eager to answer any questions you may have. We understand that superior customer service and cutting-edge technology go hand in hand when it comes to delivering successful results – something we strive for on every job we take on.
Moving forward, Pennsylvania Paving Company remains committed to providing quality services through our continued investment in modern practices and innovative solutions.
Superior Customer Service
Pennsylvania Paving Company is committed to providing superior customer service. Our highly trained asphalt and concrete paving experts are dedicated to understanding our customers' needs and expectations.
We strive to provide:
1. Fast response times: We have a team of experienced professionals available 24 hours a day, 7 days a week.
2. Knowledgeable support: Our specialists possess the knowledge required to assess any paving project and provide the necessary advice and recommendations.
3. Competitive pricing: We strive to offer competitive prices while delivering exceptional value in all of our services.
We understand that every paving project is unique and requires special attention, which is why we provide customized solutions tailored to meet our customers' specific requirements. Our goal is to ensure that you receive the highest quality product at an affordable price, so that you can enjoy lasting results for years to come.
Pennsylvania Paving Company stands behind its work; from start-to-finish, we guarantee satisfaction with every job we undertake.
Conclusion
Asphalt and concrete paving are essential components of any paving project. Pennsylvania Paving Company is a reliable resource when you need expert assistance with any size job. Their team of experienced professionals are well-versed in all aspects of asphalt and concrete paving, including cost, turnaround time, warranties, emergency services, and licensing and insurance requirements.
The company's commitment to quality can be seen in the results they deliver. On a recent job for a large warehouse complex, Pennsylvania Paving completed the project on time and within budget despite inclement weather conditions that would have caused delays for many other companies. This level of attention to detail is what sets them apart from their competitors.
With their comprehensive services and dedication to customer satisfaction, Pennsylvania Paving Company is your go-to source for asphalt and concrete paving needs.
Frequently Asked Questions
How Long Will A Paving Project Take?
Asphalt paving projects can take anywhere from a few days to a few weeks, depending on the size and complexity of the job.
Allusion to expertise, experience, and quality is necessary for successful completion of any project.
The most experienced asphalt paving contractors will ensure that your project is completed within a reasonable timeframe and with utmost care.
Skilled professionals have the knowledge and tools required to complete the job efficiently and effectively, resulting in long-lasting results that you can depend on.
What Is The Expected Lifespan Of A Paved Surface?
Asphalt paving is a durable, cost-effective solution that can last up to 25 years.
With proper maintenance and repair, the lifespan of a paved surface can be further extended.
The longevity of asphalt pavement is largely determined by the quality of the installation, climate conditions, and traffic volume.
A well-constructed pavements with adequate drainage systems will help ensure its optimal performance over time.
Does The Company Offer A Warranty On Their Services?
Asphalt paving contractors generally offer warranties for their services.
The exact details of the warranty may vary from contractor to contractor, but typically cover the quality of workmanship and materials used in the project.
Generally, the warranty will specify a certain amount of time after completion that any repairs or adjustments due to defects in workmanship or material will be taken care of by the contractor at no additional cost.
Does The Company Provide Emergency Services?
Asphalt paving contractors understand the importance of emergency services and Pennsylvania Paving Company is no exception.
They provide timely solutions to urgent issues and can be relied upon in an emergency situation.
Their experienced team of professionals are available 24/7 to attend to any asphalt or concrete paving issue, resulting in a quick resolution with lasting results.
Is The Company Licensed And Insured?
Asphalt paving contractor is licensed and insured, providing a necessary assurance of quality to their clients.
The company holds the required licenses as mandated by local, state and national governments.
They also provide proof of insurance which covers the cost of any unexpected damages that may occur during the project.
This provides an extra level of security in the form of financial protection for clients should any unforeseen issues arise during the project.