Reliable Commercial Paving in Reading
R. Stanley's Paving is an asphalt contractor located in Reading, PA with 25 years of experience providing reliable and durable commercial paving in Reading. Our professional and licensed contractors are 100% US-based, offering free quotes and satisfaction guaranteed on every job we do. We understand the importance of having a quality surface for your business's parking lot or driveway and guarantee that our work will be up to your expectations. Contact us today for more information about our commercial paving services!
Pave Your Path To Success – Call R. Stanley's Paving Today!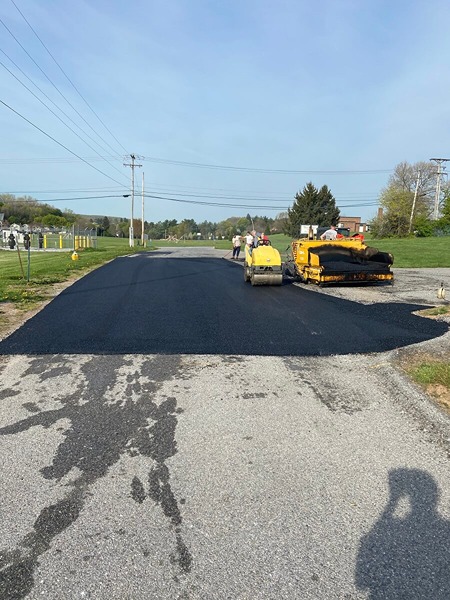 How Can We Help?
We at R. Stanley's Paving can help you with all your commercial paving needs. Our reliable, durable and professional services are second-to-none, so you know that your job will be done right the first time. We pride ourselves on customer satisfaction and making sure our clients get exactly what they need from us. With over 10 years of experience in asphalt construction, we have the expertise to provide you with a quality product that will last for years to come. So let us take care of your commercial paving in Reading – you won't regret it!
Get Durable Commercial Paving with R. Stanley's Paving in Reading, PA!
At R. Stanley's Paving, we've been providing durable commercial paving services to the Reading, PA area for years. Our experienced crew and top-of-the-line equipment ensure that you get a quality job done right every time. We understand how important it is for your business to have reliable asphalt that can withstand the wear and tear of daily use, so we strive to provide the best service possible. Whether you need a new parking lot or repairs to an existing one, our team will make sure the job is done correctly and efficiently. With our commitment to customer satisfaction, you can trust us to deliver results that last. No matter what your commercial paving needs may be, R. Stanley's Paving has got you covered.
Why Choose
R. Stanley's Paving for Your Commercial Paving Needs?
If you're looking for a reliable way to make sure your business property is safe and attractive, commercial paving services are the perfect solution. Our experienced team will provide top-quality materials and craftsmanship that ensure a long-lasting result. We know how important it is to keep everyone on your property safe, so we use only premium asphalt that's guaranteed to be level and secure. With our commercial paving in Reading, you'll have peace of mind knowing that slips and falls won't be an issue.
Our services also create a beautiful surface that adds value to your business. Whether you need a new driveway or parking lot, you can count on us to get the job done right. Our expertly installed asphalt surfaces will look great now and in the future. Plus, they're designed to withstand heavy traffic and bad weather, making them a smart investment for any business. So don't put off getting the durable, safe surface your business needs; trust R. Stanley's Paving for all your commercial paving needs.
Maintaining Roads for Commercial Paving in Reading
Road maintenance is absolutely essential for any successful commercial paving project. It's vital to ensure the roads are properly taken care of before beginning work on a new paving job, as it can save time and money in the long run. Without proper road maintenance, you may end up paying for repairs due to damages caused by disrepair.
The first step in maintaining your roads prior to a commercial paving project is to inspect them thoroughly. Look for any cracks or potholes that need to be filled, as well as areas where the pavement has shifted or sunken. If these issues aren't addressed ahead of time, they could cause problems with the finished product. Additionally, if there are any existing drainage systems, make sure they're functioning correctly so that water won't pool near the paved area.
Important step
It's also important to clean the roads before starting any commercial paving projects. Removing debris such as dirt and gravel will help create a smooth, even surface for the pavers to work with. This will result in a much better-looking final product and prevent potential accidents due to slippery surfaces. Be sure to remove any vegetation growing along the roadside, as this could interfere with the paving process.
Overall, road maintenance is an important part of any commercial paving project. Taking the time to assess the condition of the roads beforehand will ultimately benefit the entire operation. By making small investments now, you'll be able to reap the rewards later with a high-quality paving job.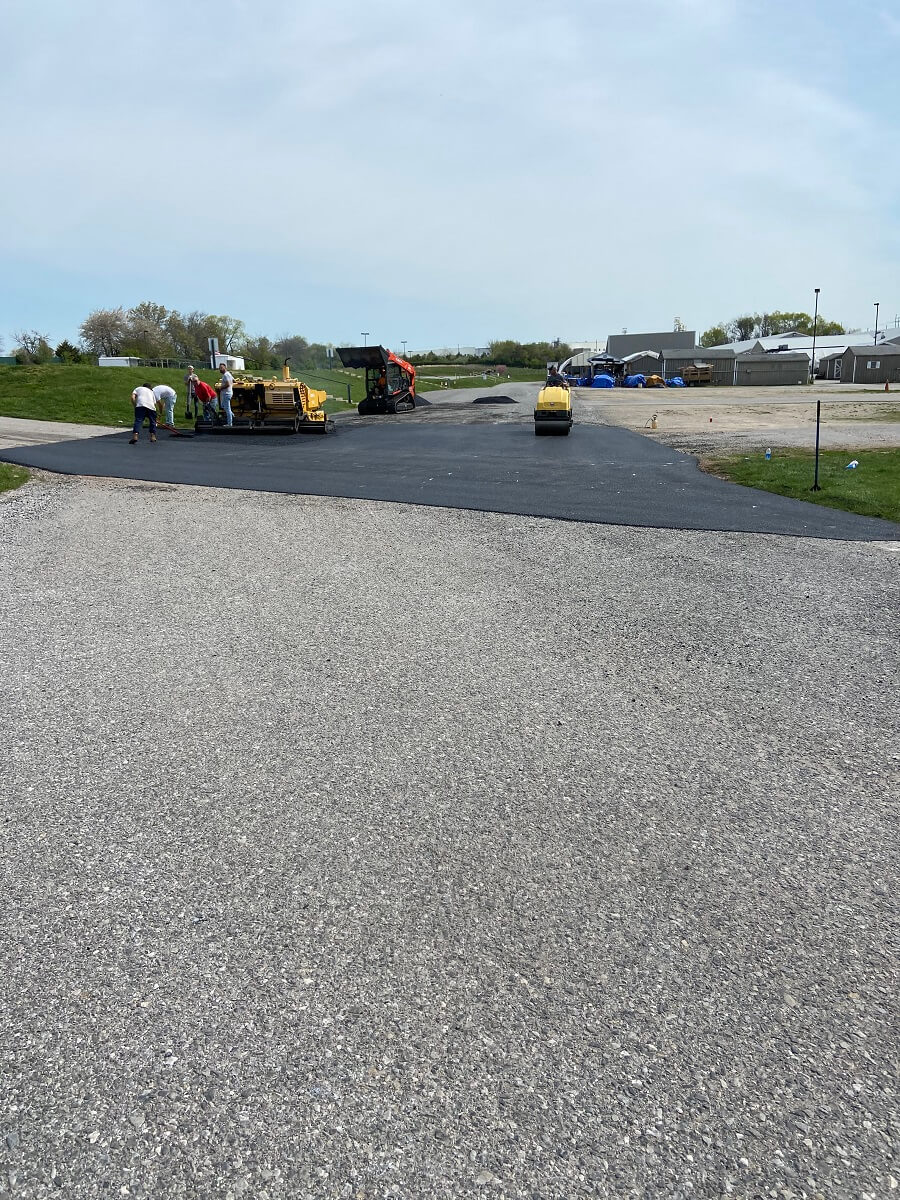 Why is Commercial Paving Important?
When it comes to any kind of paving project, commercial or residential, the quality of work done by a professional contractor is essential. Poorly laid asphalt can easily crack and crumble over time, making it both an eyesore and a safety hazard. That's why it's so important to hire experienced professionals for all your paving needs.
At R. Stanley's Paving in Reading, PA, we understand how important quality paving services are. Our team of licensed contractors have years of experience working with all types of asphalt projects, guaranteeing you'll get superior results every time. We also use only the highest quality materials to ensure that your pavement looks great and lasts for years to come. With our expert approach, you can rest assured knowing that your paving job will be completed correctly and efficiently.
Frequently Asked Questions
What services do you provide for commercial paving?
We provide asphalt installation, repair, and resurfacing services for commercial properties.
How long have you been in business?
We've been in business for 25 years.
Are your contractors licensed?
Yes, all of our contractors are licensed and experienced professionals.
Can you provide a free quote?
Absolutely! We offer free quotes for all of our services.
Is customer satisfaction guaranteed?
Yes, we guarantee all of our services and strive to provide the highest quality of work.