R. Stanley's Paving | Professional Asphalt & Parking Lot Sealcoating in Wyomissing, PA
R. Stanley's Paving is a professional asphalt contractor located in Wyomissing, PA with 25 years of experience. Our US-based licensed contractors offer affordable parking lot sealcoating services that come with our satisfaction guarantee. We provide reliable and professional services to ensure your pavement looks great for years to come. Get a free quote from R. Stanley's Paving today!
-25 years of expertise: Quality guaranteed
-Licensed contractors: Professional and reliable
-100% US based: Supporting local businesses
-Free quotes: No strings attached
-Satisfaction guarantee: Peace of mind
Get reliable, affordable and professional asphalt services with R. Stanley's Paving. Call today for a free quote and satisfaction guaranteed!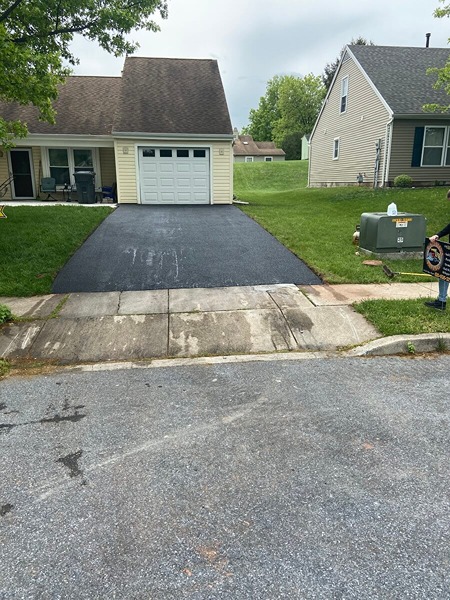 How Can We Help?
At R. Stanley's Paving, we're committed to helping our customers maintain their asphalt surfaces and ensure they stay looking great for years to come. Our parking lot sealcoating service is designed to protect your asphalt from UV rays, water damage, and other environmental factors that can cause it to crack, fade, or deteriorate over time. We use the highest quality materials and latest techniques to provide you with a durable and long-lasting sealcoat that won't need to be re-applied anytime soon. Plus, our team of experienced professionals will work quickly and efficiently to get the job done right the first time!
Why Should You Choose R. Stanley's Paving
We at R. Stanley's Paving are the experts when it comes to parking lot sealcoating. With 25 years of experience in the asphalt industry, our professional licensed contractors know exactly what they're doing so you can rest assured that your job will be done right and on time. Plus, we offer free quotes and satisfaction is always guaranteed! We take pride in providing reliable, affordable, and professional services every time. So if you're looking for a quality sealcoat job, look no further than R. Stanley's Paving.
Hire R. Stanley's Paving for Reliable Parking Lot Sealcoating in Wyomissing, PA
Are you looking to have your parking lot sealcoated? Then we highly recommend considering R. Stanley's Paving in Wyomissing, PA! As a fully licensed contractor, they can offer reliable services that will keep your parking lot in top condition. With their expertise and experience in the asphalt industry, you can be sure that your project is in good hands.
At R. Stanley's Paving, they understand that having dependable contractors on the job is essential. So they take great pride in providing quality workmanship every time. Their team of experienced professionals use only the latest tools and techniques to ensure that every job is completed correctly. Plus, they are always available to answer any questions you may have about the process. With their commitment to customer satisfaction, you can trust them to get the job done right.
Benefits of Parking Lot Sealcoating: Protection, Durability, and Longevity
Sealcoating your parking lot can offer many benefits when it comes to protection, durability, and longevity. It helps protect the asphalt from oxidation due to exposure to UV rays and harsh weather conditions. This not only increases the lifespan of your pavement but also keeps it looking new for much longer. Additionally, sealcoating provides a protective layer against surface damage caused by automotive fluids, such as oil and gas. With regular maintenance, this barrier will significantly reduce the need for costly repairs in the future.
Beyond that, sealcoating serves an aesthetic purpose too. Not only does it make your parking lot look more visually appealing, but its deep black color also stands out — making sure your customers know exactly where to park. Plus, with proper maintenance, you won't have to worry about frequent repainting or re-striping, keeping your costs low.
Finally, sealing your parking lot is one of the greatest investments you can make. A quality sealcoat job will last up to three times longer than an asphalt coating without sealant. So if you're looking for long-term protection, then sealcoating is definitely the way to go. And since you won't have to reapply every few years, you'll be able to save even more money down the line.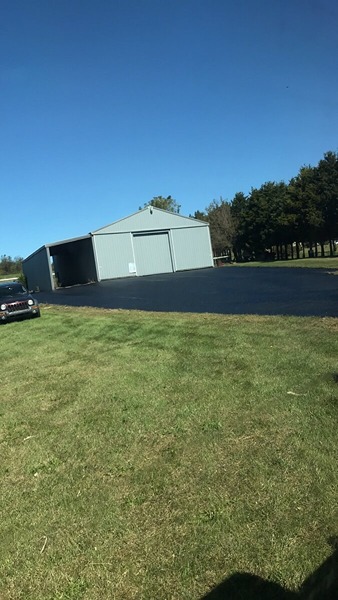 Protect Your Parking Lot with Sealcoating!
As a business owner, you know it's important to keep your parking lot in tip-top shape. Sealcoating is one of the best ways to protect and maintain your asphalt surfaces. Not only does sealcoating improve the look of your pavement, but it also provides essential protection against damaging water penetration, UV rays, oxidation, oil spills, and more! Here are just some of the reasons why sealcoating your parking lot should be at the top of your list:
1. It increases the lifespan of the asphalt surface by preventing cracks, potholes, and erosion.
2. It improves the overall appearance of the pavement, making it look clean and new.
3. It enhances safety by providing better traction for vehicles and pedestrians, minimizing the risk of slips or falls.
Why is Parking Lot Sealcoating Right for Your Needs?
Are you looking for a cost-effective way to maintain your parking lot's appearance and functionality? Then sealcoating could be the answer! By applying a protective barrier, our sealcoating services can keep your pavement safe from damage caused by weather, traffic, and more. With this added protection, you'll get enhanced durability that will extend the life of your parking lot while reducing the need for expensive repairs in the future.
Don't wait any longer to protect your business' investment – contact us today to learn more about how we can help with your parking lot sealcoating needs!
Frequently Asked Questions
What is parking lot sealcoating?
Parking lot sealcoating is a protective sealant applied to asphalt surfaces to protect them from the elements and wear and tear. It helps to prevent cracks, potholes, fading, and other damage.
How often should I sealcoat my parking lot?
It's recommended that you sealcoat your parking lot every two to three years to ensure that it stays in good condition.
What are the benefits of sealcoating?
Sealcoating can help preserve your parking lot, improve its appearance, and make it easier to clean. It can also help reduce the amount of water that penetrates the pavement, reducing the risk of potholes and other damage.
What will the sealcoating process involve?
The sealcoating process involves cleaning the surface of your parking lot to remove debris, repairing any cracks or potholes, and then applying the sealant. It usually takes a few hours to complete.
Is sealcoating expensive?
Not at all! We offer competitive prices and free quotes, so you can get a good idea of the cost upfront. We're committed to providing quality service at an affordable price.